Relevancy is the difference between the success and failure of your company. Your new products have to keep up with the pace of today's marketplace in order to keep up with customer demands – not to mention, their expectations.

While you don't have to reinvent the wheel, it's crucial that you understand the new product development process. From there, you can create a fool-proof plan with steps to follow that can optimize your company's strengths and cut down on wasted time and irrelevant resources.

In this article, our experts at Skuza Consulting will cover everything you need to know about product development. It's sink or swim time, so keep reading.

Related: What should a product roadmap of AI-powered products consist of?
What Exactly is New Product Development?
New Product Development (NPD) encompasses the entire process of creating a service or product from conception to marketing. The steps of the new product development process involve
Drafting up the concept of your new product or service
Creating its design
Developing the physical product or service
Defining (and conquering) the market
Keep in mind that whether your products or service are new or just rebranded, their specific purpose is to fill a need among your customer base. A new product or service has the potential to split the market wide open, creating opportunity for you and potentially replacing other products or services by your competitors. They also have the potential to broaden the market for which the same concept already exists.

In any case, it's an opportunity to make an impression on an existing market, a potential market, or even both. It's also a means of improving the use of resources, strengthening companywide relationships, and having a positive impact on market shares.
What's the Product Development Lifecycle?
The product development lifecycle is the sequence of events required to be put into action to develop, manufacture, and sell a product. This includes specific activities such as marketing, research, engineering design, quality assurance, manufacturing, and each step of the supply chain.

There are four phases involved in the product development lifecycle:

The Fuzzy Front End (FFE)
The Messy Back End (MBE)
Commercialization
Retirement
Of course, these phases expand into much more detailed stages. When we expand those four phases we get:

Ideation
Research
Design
Prototyping
Development
Document
Testing
Training
Release
Maintenance/upgrades
Retirement
The first step, FFE, is the most important step as it is informal (hence the name, Fuzzy). It's the pre-development stage where ideas are pitched based on customers' needs and your innovation goals. Companies often have more success with innovation rather than brand new ideas that remain in the FFE stage. However, it remains valuable as it gets the creative juices flowing.
New Product Development Steps to Follow
The new product development process is an eight-step process that ensures your product is a viable solution to your customer's problem. Think of the following eight steps as a cake recipe. Baking is a science, just like product development. If one thing goes wrong, everything goes wrong.
1. Generate Ideas
As mentioned earlier, idea generation is the first and most important step in the new product development process. Without new ideas, you won't have any new products. Having said that, there is a method to this step.

This method involves internal idea sources and external idea sources. The internal idea sources mean utilizing your employees and in-house marketing team. The external idea sources mean venturing outside of the company. This would be when you'd examine your competitors, your supply chain, and survey your existing customers as well the customers from other potential markets.

It's systematic research, so to speak. After all, not all ideas just appear out of thin air.

Reach out to Skuza Consulting for thoughtful product strategy and development services.

2. Screen Ideas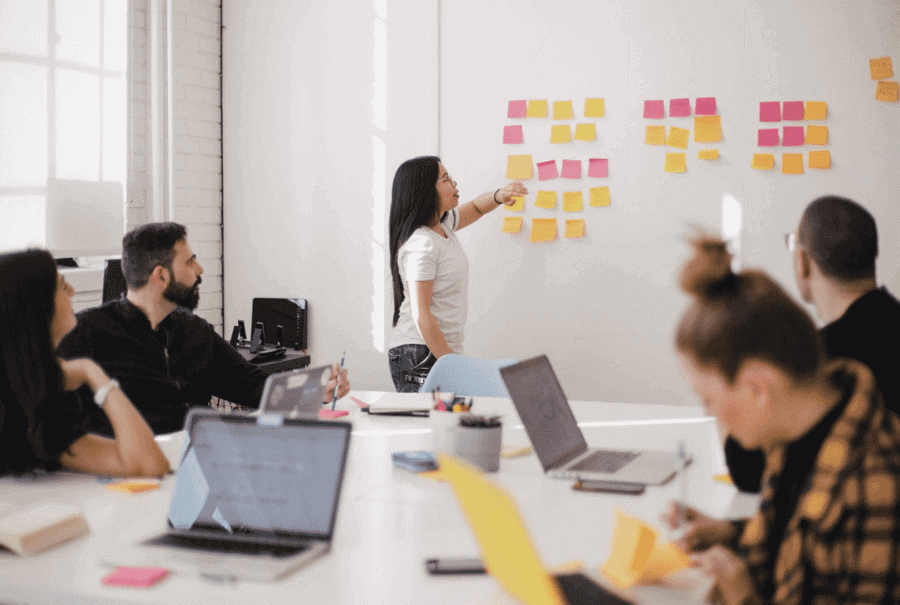 Idea screening is the next step in the new product development process, which is more or less picking and choosing through a pile of new ideas. It works hand in hand with idea generation, as that first step is meant to generate as many ideas as possible. While they may not all be winners, there have to be at least one or two good ones out of a thousand.

That's where idea screening comes in. Its purpose is to reduce those large numbers swiftly and accurately down to the most viable ideas. As you get further into the new product development stages, things become more costly, which is why it's not as effective or wise to put every single idea through the entire process.

Dropping poor ideas as soon as possible will save time, money, and resources.
3. Test the Concept
Concept development and testing is the step during which a seemingly viable product idea is molded into a more detailed concept that's distinguished by consumer terms. This stage of the process is when you should:

Have a specific product idea
Be able to provide a detailed concept stated in consumer terms
An image based on how you want consumers to see the product
In terms of concept development, the task of the marketing team is to develop alternative product concepts. From there, you would choose the most attractive concept. The concepts must be precise using specific language and have a specific audience in mind.

Once you choose the most attractive concept, you'll want to conduct target audience testing. The concepts can be presented physically or symbolically, and they should be able to accurately measure customer appeal. The target audience upon viewing the concept will be asked questions to evaluate the appeal and value of the new product.

At Skuza Consulting, we embrace structure AND flexibility when it comes to product strategy. Find out more about our framework.

4. Build a System of Metrics to Measure Progress
This step is very important and often overlooked. However, when implemented in your new product development process, it can save you time, money, and of course, valuable resources in each stage of product development.

Build a system of metrics to monitor and measure your progress. Use input metrics, i.e., the average time spent in each stage, and output metrics that take measurements. Those measurements would include the value of new products, the percentage of new product sales, and other facts and figures that will provide important feedback.

These metrics will still be of value for products that don't make it through the entire development process because they can be used as a comparative measure to learn from.

5. Create a Marketing Strategy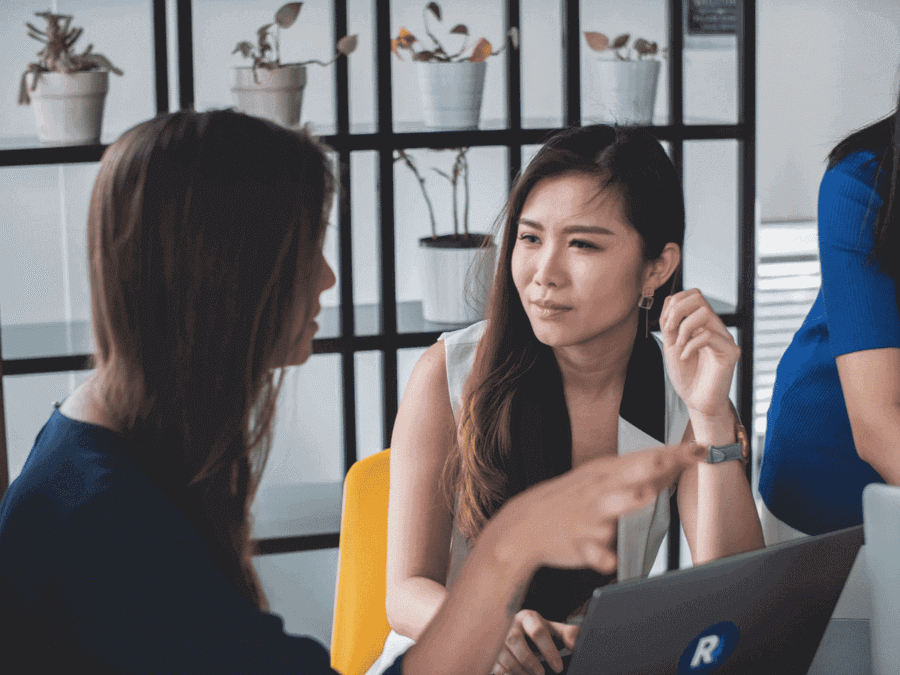 The next step in the new product development process is creating an efficient marketing strategy. Your marketing strategy can make or break your product, which is why this step is so important.

Your marketing strategy should be based on the attractive product concept that showed the most value among your target audience in the testing stage. From there, you'll want to carefully curate three things:

An accurate description of your target market, your planned value proposition, and sales, as well as your market share and profit goal projections for the next few years
A specific outline of the budget for your product including the product's planned price, distribution, and marketing for at least the first year
Your long-term sales plan, profit goals, and continuous marketing strategy
These are the things that will help you launch your product and maintain its value while it's physically on the market.
6. Enter Product Development and Iron out Technicalities
At this point in the new product development process, you'll probably only have a few drawings or a rough prototype of the actual product. Now it's time to develop the physical product and ensure that it can be made into a working entity.

There will most likely need to be multiple physical prototypes made and testing for quality assurance and functionality. Depending on the product, this is when costs tend to pick up significantly. It can also take weeks, months, or even years to develop the physical product before it's even ready for testing, which is another thing to consider.

When the time comes to test the product, it's a good idea to have your target audience do the testing as they'll provide the most valuable feedback in terms of the product's usage and so on.
7. Test Your Product in a Smaller Market
Before you take your product to the commercial markets, you'll want to test the waters in a smaller market first.

In other words, this part of the new product development process involves beta testing, which is testing in realistic market settings. It's a way for the marketer to gain experience and insight on marketing the product before going full-force and absorbing the expenses of actual marketing.

It's a way to mitigate risks, especially when a large investment is involved.

Related: Product or service design and test
8. Commercialize Your Product
The last step of the new product development process is commercialization. This is the moment when you will finally introduce your new product to the market.

Of course, at this time, a lot of money will be spent on marketing and advertising, warehouse space, and the like. So, what it ultimately comes down to are two things: timing and location. You want to launch at the right time, whether that be a certain season or economic quarter. In terms of location, you have to choose where your product will launch (locally, regionally, nationally, or internationally?) and how far you can distribute it.
New Product Development Process: Startup vs. a Big Company
It's always going to be easier to put into action the new product development process when you're working with a big company that has money to burn as well as the experience and the reputation.

However, while a startup company may not have the funding and resources, it also doesn't have the predisposed biases that many big companies have. Sometimes all it takes is a new company to trust in that makes all the difference.

Just remember, every product must go through the new product development process, step by step—because if one thing goes wrong, everything will go wrong. And if you need expertise for product development, reach out to Skuza Consulting.
Related: The product launch process – 8 steps which bring results