Free eBook
How to Transform Your Business with AI
Learn about the different ways that AI is impacting businesses today and how you can use it to your advantage.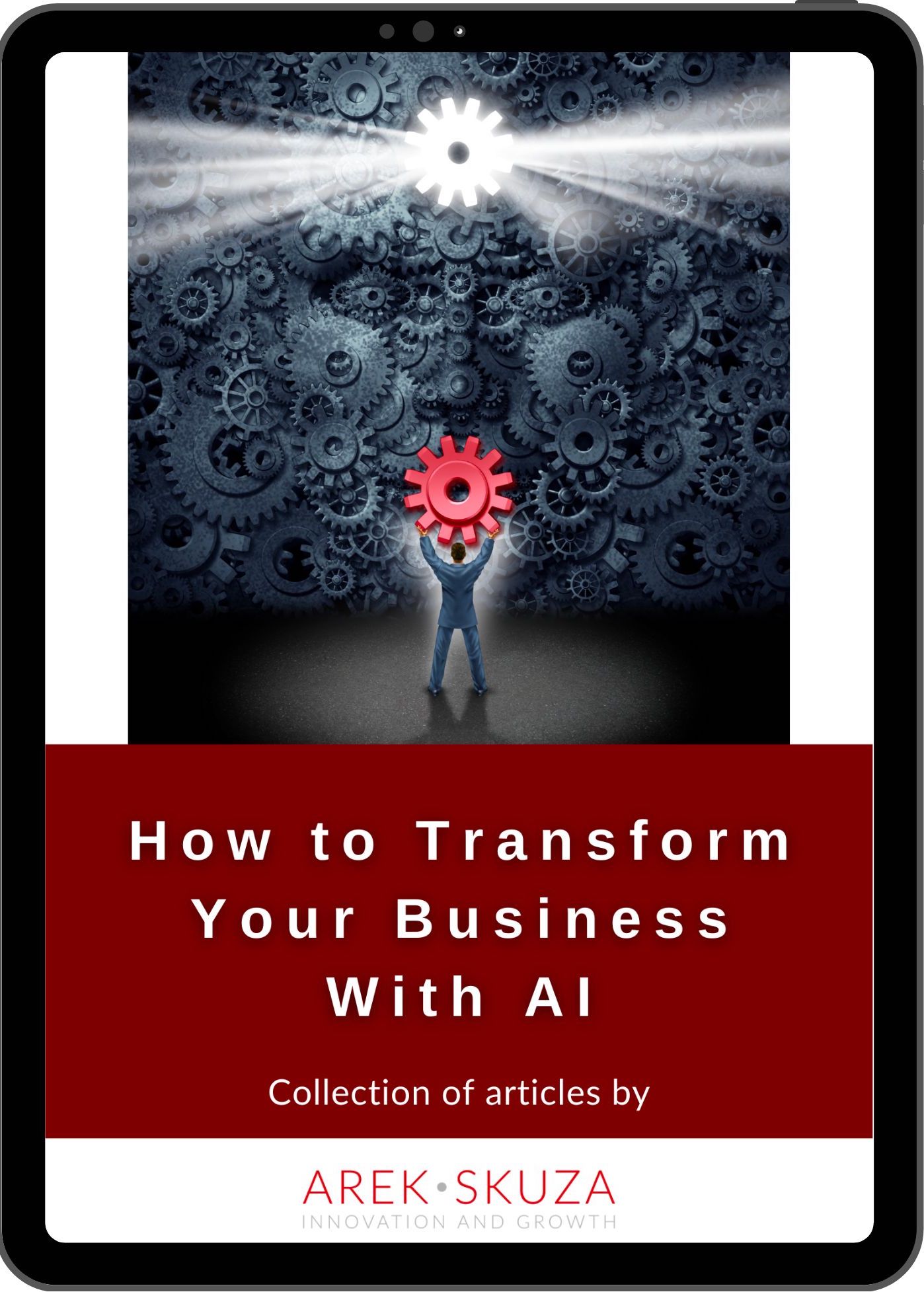 How to Transform Your Business with AI
The rapid rise of artificial intelligence is wreaking havoc on traditional business models. Many companies are struggling to keep up with the changing landscape, and some have already been left behind. But there are ways to stay ahead of the curve. In our new ebook, we'll show you how AI is changing business and what you can do to stay ahead of the competition.
If you read this ebook, you will learn:
How to Organize Your Enterprise for a Successful Relationship with AI
The CEO's Role in Scaling AI as a Technology Native
Which 5 areas Chief Digital Officer must get right to transform business inside out?
Changing the way your company automates
Automation Center of Excellence – Why and How?
How to Select an Effective Lead Generation Company