IKEA introduced retail innovation many years ago when the founder of the company opened the first shop in Älmhult, Sweden, in 1958. It took 5 years, and the small, retail firm debuted its innovative concept at a 33,300 sfm warehouse in Stockholm.
Motivated by the circular design unveiled Solomon R Guggenheim Museum in New York City, which assists visitors to follow a single path through the gallery, Ingvar Kamprad (IKEA founder) made a decision he would set his customers on a trip through a labyrinth of the retailer's offerings.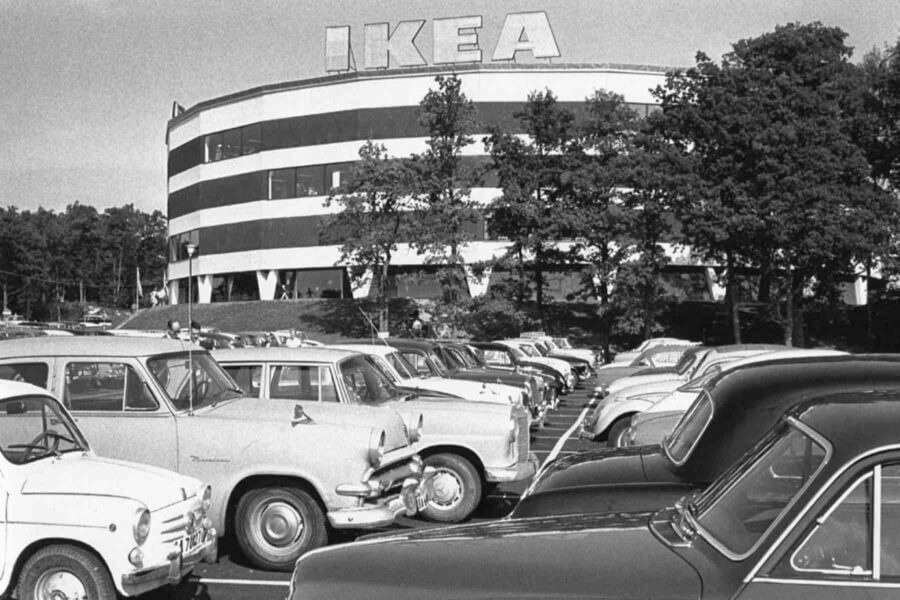 As a result, the Swedish retailer soon became famous for its shopping experience innovation.
However, today, IKEA faces a panorama of changing consumer habits: people usually don't plan to get in the car and drive to an IKEA blue box, especially if they're only picking up one or two items. Innovation is highly expected from IKEA's loyal customers.
Jesper Brodin, CEO of the retailer's giant, is on a mission to bring innovations to the firm with a drive to boost growth and transform the in-store experience.
Building a digital brand requires business model innovation.
IKEA, like every retailer now, is wrestling with an omnichannel business model that combines its experiential, physical blue-box stores with the convenience of online shopping. Its warehouse-format stores, which were a tremendous innovation, are also placed outside of downtowns to help the firm keep expenses – and, as a consequence, prices – low.
For these reasons, the cost of transitioning to a digital business model might influence prices – IKEA's incredible advantage over its competitors.
Unfortunately, it has all turned into slow progress in adopting a strong digital strategy and in bringing cutting-edge innovations to the Swedish business.
Related: How does UBER constantly redesign the business model?
Although IKEA only began offering products online in 2009, the company leadership team started to pick up several digital innovations and business model redesign initiatives.
For instance, retailer's expansion of smaller-format shops in city centers offered customers a chance to test products in person and then make a decision later at home. The organization plans to launch more of these mid-sized stores in the future, and some target cities are New York, Paris, Berlin, Barcelona, Tokyo, and Mumbai.

Can the retailer change the way we buy furniture?
The firm tested the waters in 2017 with the launch of its first augmented reality mobile app called IKEA Place. The app wouldn't allow customers to purchase the items they were visualizing in their homes directly; the innovation was kind of weird as it asked users to go back to the website to make the purchase separately. This process harmed growth and frustrated many customers.
IKEA promised to bring the innovation to the market soon and let users buy the furniture through the app. People will be able to shop remotely while using the AR tool released by the retailer.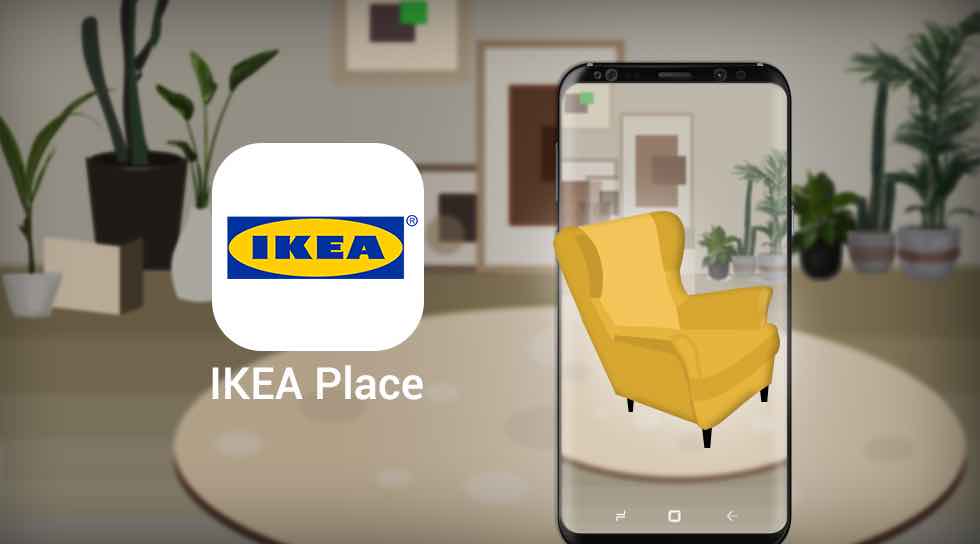 Another challenge IKEA has faced in the last years is its high delivery costs, one of the highest in the retail industry. There is some water – fire issue between AR innovation and outdated business processes.
On one side, IKEA is bringing cutting edge technologies on the other hand, and it keeps old processes in the place, which desynchronizes the retailer's efforts and stunts IKEA product innovation.
IKEA also declared in 2018 that it would cut 7,500 jobs worldwide to improve the company performance. Probably the organization faced many manuals and duplicated work challenges that require automation and AI-based solutions.
Related: Amazon and Artificial Intelligence strategy.
Crowded marketplace forces retailers to bring a distinct and compelling value proposition.
As IKEA goes through its digital transformation, the firm must also fight with a more crowded marketplace than ever. In 2017, the retailer share of the home furnishings market dropped to 2 percent. It was a 0.2 % difference between 2014 and 2017. The arrival of digital DNA retailers such as Amazon or Wayfair has delivered a compelling value proposition to consumers. IKEA finds it hard to beat the trend.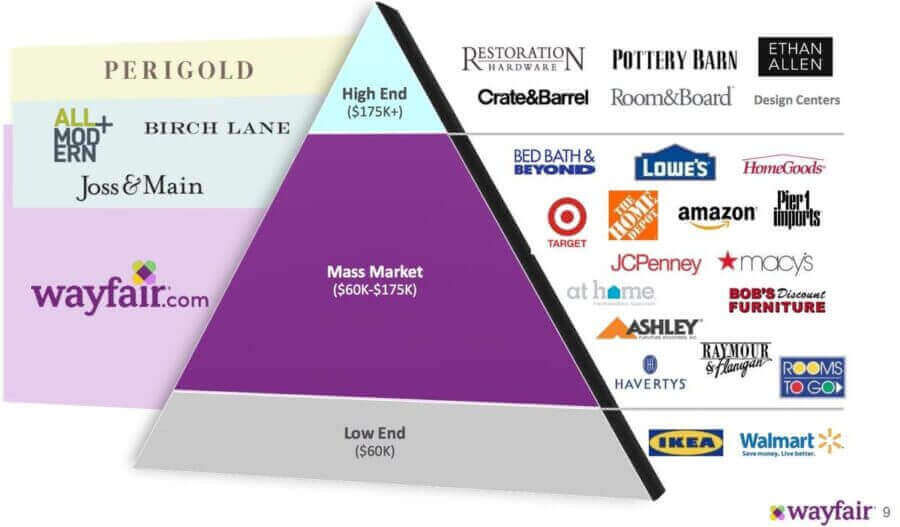 However, even as the retailer market share decreased, IKEA's global retail sales volume increased from €28.7bn to €38.3bn. IKEA said it's mostly North America and China; these two countries feel like home to IKEA.
In Europe, the company tries to introduce innovations to fight with companies like made.com, which is expected to accelerate its growth in the next few years. Consumers expect unique, custom goods, can IKEA redesign it's operations so much and implement innovations, which help to provide massive customization?
Well. I don't know, but therefore, the critical source of growth for IKEA needs to be in global markets.
The retail giant has been experimenting with extensions outside traditional home categories for several years. In 2015, IKEA introduced a series of products with wireless smartphone charging capabilities:
A smart lighting system called Trådfri,
a few months later, Ikea partnered with Sonos for its Symfonisk set, which is a set of lamps and bookshelf speakers.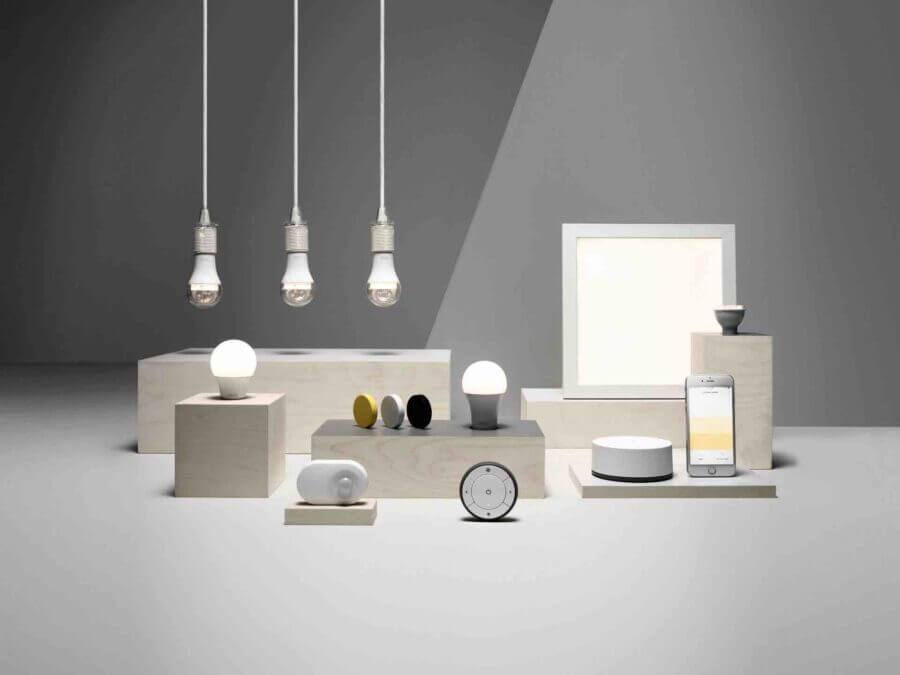 The news follows a developing trend of product innovation in the home goods area, pushing further into cutting-edge technology. Casper, which sells mattresses, unveiled a smart nightlight designed to help consumers sleep healthy. 
Furniture as the service – retail innovation without boundaries.
The retailer doesn't stop in its innovation journey. IKEA started to experiment in a year ago with a subscription business model. The concept tries to encourage product reuse–as much as possible before the product is ready to be recycled. Ikea decided to test the rental model in 30 markets.
Ikea is investigating how the company can leverage global shifts in consumer behavior and deliver a new, compelling value proposition that will drive growth.
Especially younger consumers are willing to rent assets more instead of buying them. It's a bold move. The current business model ran the firm which hires more than 208,000 people.
Conclusion
Why is one of the world's biggest retailers undertake such a radical approach to retail innovation?
It's the Kodak, Commodore, and Blockbuster, which disappeared, and gave everybody a strong lesson? Netflix came as an unexpected force that undertook market dynamics and dominated the TV industry. Kodak was a leader, and it now can't pick up the trend.
IKEA is driving the same highway, and it depends on how much it will experiment with product and service innovations.
If you want to learn from home about Artificial Intelligence, Product Strategy, and Product Management, check the LEARN FROM HOME section.