Since the recession in 2008 and the bubble in 1999, startups have become a significant force in improving the marketplace. Today's entrepreneurial culture — with lower barriers to launching a company and with people who desire more and more flexibility, freedom, and purpose in their work — has grown a whole generation of young companies that have quickly re-designed and revolutionized a wide range of verticals. A number of those companies, like Airbnb, Uber, Zoom, WeWork, have achieved explosive growth and evolved into serious players and significant market force in recent years. We live in an age of fast change – more than 50% of 'today's S&P 500 companies face replacement within ten years.
Business and economic impact of startups.
Jobs and taxes.
One of the principal advantages of startups is that they create new jobs faster than more established players. Global data shows that startups are creating more jobs than large companies or enterprises. Startups created 1.9 million jobs in 2015, as of 2018, the SBA determines 30.2 million small businesses are employing a total of 58.9 million workers, and this is the only USA. When customers patronize startups, they are giving money back to their local community. A growing local company will create high levels of revenue, which means that the business will pay higher taxes. A thriving small business also can improve property values throughout a community, improving every homeowner's bottom line while generating more property taxes for local governments. We can see this effect in coworking spaces, incubators or local centers that revitalize districts.
More experiments bring more business and help explore the niche.
The secret to innovative, creative, and disruptive culture lies in collaboration-based work methods that emphasize proactivity and leanness, ownership, and perpetual learning. In startups, a continuous learning culture is a substantial power because startups offer an authentic, dynamic learning experience to their employees and partners. Teams that operate in high uncertainty circumstances with fewer resources usually concentrate on rapid, agile experimentation with much feedback from customers. Because the stakes are high (next investment round, next milestone, new market, future competitors), the risk of not experimenting is greater than the danger of collapsing. As startups look for new, fast and lean ways to grow and scale new business models (consumption-based, network effect, data-based or freemium), they must search for new chances that bring more value to their clientele. Experimentation isn't always about big ideas but more about making improvements and testing assumptions quickly. Because startups face more uncertainty than more established businesses, they need to be able to learn and react promptly.
Startups take feedback seriously
Another quality of best startups is their ability to adjust to investors, advisors, mentors, and the most important, customer feedback. Whether the feedback comes from the best startups, extract value from it to help improve their product, service, or business model. Eventually, it's a balancing act of understanding when to change the strategic direction (pivot) and when to be stubborn in execution (keep your course no matter what).
Savvy founders season connections with customers early on, developing relationships with those who share feedback to learn from their mistakes and success, get data insight, and experiment with new features. The customer is always the most critical asset to startups.
Startups are growing faster than ever.
Rather than wait around for research results, startups operate the business as a real-time research entity. So data proves it.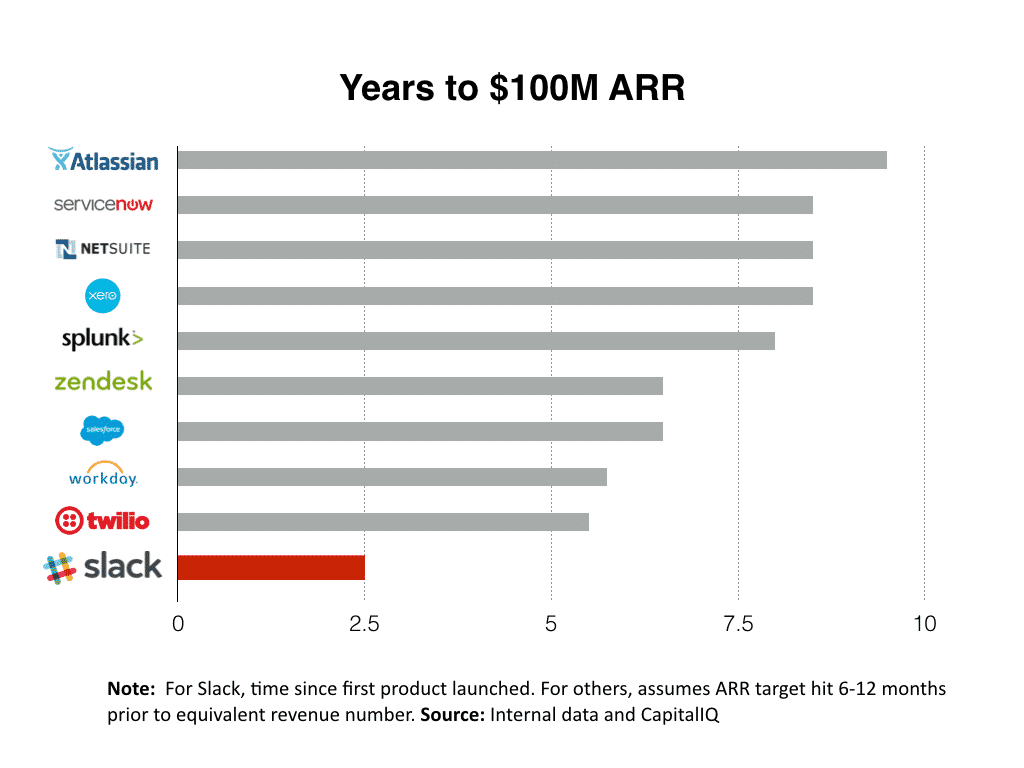 Why do corporates and startups want to collaborate?
Corporations:
need access to new ways of working (culture, tools, organization, structure, communication)
look for proficiency with new technology
want access to startup's creativity
want to achieve the same level of growth in launching new products and services
Startups:
can ger reputational boost of working with industry players
access to corporate's market
customers and industry expertise
So… how to successfully build the partnership between startups and corporations?
Not an essential task for startups! It's a mistake.
The most common mistake the corporate world has made about positioning startup partnerships is a belief that they are good for low-priority, challenges, and that any vast topic should be tackled with more established suppliers. For this reason, from the very beginning, larger companies shape not a meaningful relationship that is going to cost significant resources (time, money, people). Low-priority projects will surely yield to more important corporate innovation plans which will result in, 
stalling the start of the project,
dragging team members in different directions (to more important projects),
insufficient leadership support when the project hits its first difficulty.
Doing something with startups just to do it might give corporates a temporary feeling of being progressive and innovative, but will quickly lead to disillusioning when resources get realigned with impact. – Christian Vogt, Chief Digital Officer, Stihl
Corporates should partner with startups to create faster and leaner growth, not little improvement or food for PR. For this reason, larger companies managers should maintain the list of challenges that are necessary to be tackled, and continuously discuss the list with startups, learn startups approach and eventually build one of the ninth relationships. How to create the list? Communicate with cross-functional managers to determine the most significant, strategic priorities of the business. Try to get a full understanding of what your firm does appropriately and what could be improved, how consumer expectations are changing, what key competitors are disrupting and what kind of business models they implement or test. By combining insights from these various sets of inputs, you are likely to identify compelling growth areas to pursue.
If you want to subscribe to The Innovation Letter and get the next article into the mailbox, please navigate here and Subscribe.
Open many doors for innovation, not only one door like corporate incubator or accelerator.
Defining a single point of entry for external innovators (startups, individuals) is just the beginning, and it's not enough; large organizations need to work on the more comprehensive system to drive corporate-startup collaborations which bring growth (not fun or PR shines). The structure should consist of a team with a strong network inside the larger company, a profound understanding of the organizational hurdles and the ability to apply startup solutions to challenges that are vast for the company growth.
Open innovation it's a use of inflows and outflows of knowledge to accelerate internal innovation, and expand the markets for external use of innovation, respectively – Henry Chesbrough, 2003.
It can be achieved by building extended teams of employees, from a different department, rotating that, share with startups well-defined challenges, and collect feedback to start the follow-up conversations. Eventually, it leads to 9 models of partnership between corporations and startups:
Purchase of services
Technology licensing
Joint product development
Combining offers (bundles)
White label
Co-branding
Acquisition
Investment
Talent acquisition
Startup – Corporate partnership example 1: Coca- Cola open innovation.
Coca-Cola teamed up with Wonolo (interesting startups partnership model), which has developed and scaled a platform for employees to connect them with businesses that need to staff up immediately, specifically in labor-based roles in areas like retail and manufacturing. The result was a 75% cost reduction per outlet for Coke and a $5.7 million boost to Wonolo's next funding round. Coca-Cola is a beverage company, and staffing is a supportive function, not a core business.
All of Coca-Cola's internal processes and systems are optimized to run a beverage company. In fact, developing Wonolo inside Coke would be incredibly disruptive—and that's the company created Wonolo outside with independent founders via open innovation framework.
The pilot is thousands of words proof.
Innovation is about execution, not having ideas (here is my post about why having ideas doesn't matter). Large organizations should find the quickest route to a demo to experience the minimal viable product and understand the value proposition; only then can the potential solution be evaluated. Ideally, the large organization and the startup should be able to find and finance a pilot quickly and judge the minimal viable product on its merits. The pilot should evaluate the use case, technology, and measure relevant KPIs.
Before launching the pilot, work with key stakeholders in the project to define what kind of metrics you will employ to measure the progress, success, and what is the criterion. For instance, if you decide to run a pilot with a startup to check a new app for ordering food, and it turns out the app does not fit your B2B customers' needs, consider of all the resources you save by learning this knowledge within a small, iterative experiment leveraging existing technology (pre-made blocks) compared to financing the creation of a full product, only to find customers don't want it, or they see different set of features as necessary. The following metrics could save you many resources:
pricing model feedback (Yes/No)
customer acquisition cost
retention in a specific period (week, month, quarter)
number of referrals (number of invites sent to each new customer, percentage of invites that convert)
activation of the product (sing ups, logins, downloading the file, making a first shopping list, building a first resume, first items saved to the basket, etc.)
click-through rate
a number of YES answers to "Do you want to receive a product if it's 100% ready?"
A pilot is meant to check the performance of your working relationship and to test drive what a technology implementation and relationship might be like, what kind of metrics can signpost, what metrics and counter metrics should be monitored in the future, full set collaboration.
Startup – Corporate partnership example 2: Succesful open innovation in Africa.
Unilever owns over 400 consumer goods brands. The Foundry is Unilever's central platform that helps those brands engage with startups to solve their particular business challenges. The Foundry has facilitated an impressive 60 startup pilots with 20 Unilever brands yearly. One of the examples is one of the most innovative startups, Digital Genius, identified through Unilever's Foundry, which lets customers text their available ingredients to Chef Wendy, an algorithm-based technology that replies with recipe recommendations. After an initial pilot in South Africa, Knorr and Digital Genius are now expanding their collaboration across multiple countries and brands. The startup's technology helped Knorr not only to develop high–quality customer experiences in its new markets but also enabled Knorr to build a database of millions of customer preferences.
No Executives. No success. Resources wasted.
One of the most critical jobs of a team that handles open innovation is to build and grow an internal network of visionary business leaders across the corporate. It's a big responsibility. This network should be as extensive as possible, including all business units, corporate functions, teams, and offices; product management, IT, manufacturing, marketing, sales, customer success, account management, customer support are not enough, it should be more players like human resources, finance, legal, tax, and compliance.
Furthermore, the network needs to be at the top level of the corporate ladder. Building effective collaboration with startups requires a budget and fast decision making. For this reason, the network should also consider these particular conditions.
As one startup said: 'the days of unpaid pilots are now far behind us.' Only when clients start paying for the service, the startup can evaluate whether: a) the corporate needs the product and b) the person they have been negotiating with has the budget to follow through; it's too easy to create collaborations without demonstrating real commitment. These types of collaboration are always easy to abandon when a storm hits.
Startup – Corporate partnership example 3: Mercedez Benz collaborative innovation.
Mercedes Benz uses the new address (navigation) system, and it comes from a very unique startup. Founded in 2013 as a startup, what3words has divided the world into 57 trillion squares measuring three meters by three meters and assigned three words to each square. It means that every one of these locations is unambiguously identified and easy to memorize (Source)
An algorithm developed by the startup uses the vocabulary of 25,000 terms in such a way that any combinations liable to be confused are kept well apart and so that both humans and machines are easily able to notice mistakes when entering an address. The system is now available in 14 languages. This partnership is an excellent open innovation example, and here is the comment made by Daimler executive:
With what3words' easy address entry method, we're adding another logical element to our navigation system. You can enter your destination by speaking just three words and are then guided to that within an accuracy of nine square meters. Anywhere in the world. All I can say is simple.ingenious.innovative. Sajjad Khan, Vice President Digital Vehicle & Mobility, Daimler AG
If you are interested in working with Arek Skuza for a business project, workshop, speech or presentation, please fill out the form here.
Avoid these few mistakes if you are a corporation, and you conduct open innovation with startups.
If corporates want a culture of innovation, they need to form, run, and develop many relationships with many different startups. It's the only way to pierce the corporation with strong, disruptive winds. Some points that can help achieve this include:
Don't just agree with a budget (welcome as that is); agree on how to spend it, what is the milestones map, payments requirements, invoicing and returns.
Avoid the 'soft yes' that strings startups along for months. It can kill startup as it burns very limited resources.
Avoid mammoth contracts. Work with sprints, backlogs, and weekly synchro calls. 
Think about building a brand in the entrepreneur's ecosystem. Startups talk with other startups, and the easier a corporate is to work with, the higher the chance they'll be rewarded with the best collaborations.
For the 'matchmakers' at the roundtable, communication, and an understanding of the commitments (time, money, resources, mentors, organizational support including legal, failures handling and success sharing like rev share %) made by each party was crucial for an effective partnership. These programs, whether corporate accelerators or incubators, corporate innovation labs, venture arms or venture building units, all require long-term, management commitment, measured in years not months. 
Innovation can't be done because a corporation wants to publish the next press release; a red flag needs to be waved when open innovation is conducted to make a company looks innovative. Open innovation may bring collaborative people together to do something interesting, but if it doesn't deliver results, it will be another PR diamond that real business will not even look at after this big press release.
Final thoughts on startup – corporate collaboration.
Because corporations and more developed companies and startups work for different objectives and purposes, we can only compare them to some degree. Despite the differences, numerous corporations decide to conduct collaborative innovation with startups to come up with more innovative business solutions, technologies, and business models.
Because of restricted resources, startups are investing in organic, scalable growth by developing a growth mindset and focusing on doing fast experiments to check as quickly as possible which value offering works and which doesn't.
Building new isn't necessarily the primary focus for enterprises; the supportive ways of creating value aren't always as critically considered as they are in startups.
Corporations usually focus on profitability, margin, existing distribution channels, and risk aversion. Startups also have a lesson to teach about the risks of experimenting vs. the risks of not experimenting at all (aka disrupt or be disrupted).
Nonetheless, most companies are likely to profit from open innovation and co-creation (check my post "How does co-creation save money and increase ROI"), which is why the partnership between startups and corporations is something worth cheering.