Launching a new product or service (or entering a new market with the existing portfolio) isn't obvious.
How can you ensure that you'll reach the right KPIs and achieve your business goals?
For that very reason, to improve their odds, businesses leverage a plan known as a GTM strategy (go-to-market strategy).
With an adequate GTM strategy, you can:
reduce your time to market and make the go-to-market process more effective,
increase retention and conversions,
increase product adoption,
build foundations for ROI.
However, creating a GTM plan from scratch isn't simple. The good news is that there are many examples of adequately crafted and executed. There are also very useful go-to-market strategy example sets, and to present a few of them is the primary goal of this post.
There are many determinants that you have to be careful about. One misstep could sabotage your GTM plan and the product launch.
Marketing plan versus Go-To-Market Strategy
Developing a marketing plan is a must for any business. It involves the communication tone, the value of your brand, and the positioning of products or services. A good marketing plan will support your business objectives as well as your overall strategy. For instance, if a company wants to position the product as luxury-oriented, its marketing should reflect prestige and exclusivity – a completely different approach than a company that wants to attract Millennials to purchase insurance.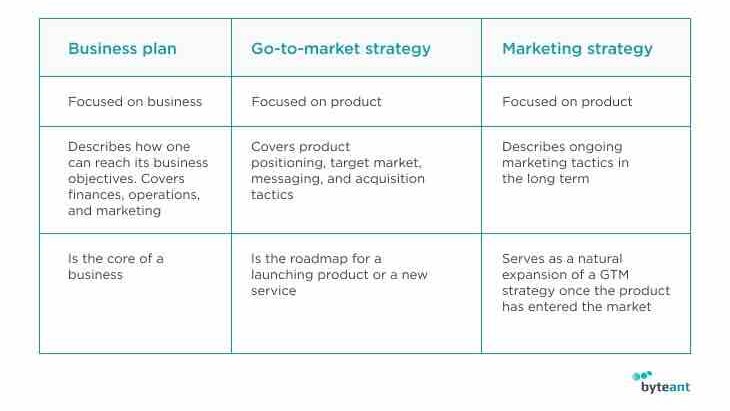 A Go-To-Market strategy, or GTM strategy, is much more than a marketing plan. It is the specific plan you use to launch a new product or, new version of an existing product or launch a current portfolio to a new market. You can also use a GTM to address an expansion into a different market. Because a GTM involves a new offering, the strategy is very different from a marketing plan with a broader overall focus. To do it well, you can't just announce the launch date and list out your product's features – you have to make it about fulfilling your customers' wants and needs.
Reimagining Go-To-Market Strategy in the pandemic
The coronavirus pandemic has hampered companies' go-to-market strategies everywhere.
As authorities slowly remove restrictions and businesses begin to reopen, there's a sense that we might be on track to return to as it used to be (aka normal).
That is unlikely. Since the pandemic started and self-isolation became a reality, we have been, in fact, designing a new future. This process has important implications for go-to-market strategists trying to build lasting relationships with customers, launching new products, and improving customer experience.
If you want to learn about the go-to-market strategy framework, which your company can use, please see this link.
Given the pandemic's novel nature and the severe changes it is causing, I believe that harnessing imagination may be just as crucial. Strategists, product managers, and marketers will need to work hard and differently about what the customer in the next normal will appreciate, feel, express, and do.
Our team observed four potentially essential changes on the market, mostly influencing existing trends and creating new habits.
Business as a service. A go-to-market strategy needs to deliver more e-services
The increasing consumer interest in e-services (telemedicine is a great example or website that offers car maintenance on the customer side) suggests a potential surge in demand and an opportunity to launch new products under differently crafted GTM marketing. Companies need to develop e-service quickly, and one of the best ways to do so is to form partnerships. The inspiring idea is, for instance, a food manufacturer who partners with online fitness companies to offer energy drinks related to the type of training picked up by a user. Go-to-market strategy for launching e-service, in this particular example, requires collaboration with third-party providers.
The go-to-market model should bet on local communities
The number of travelers, time spent in restaurants, and other outdoor activities have dwindled. At the same time, the pandemic has made local neighborhoods much more critical. Many community social-media pages and forums have been created to connect people with local volunteers, shops, markets, and mutual aid-groups. These new trends have a tremendous influence on GTM, as companies can reap benefits by localizing their strategies.
Trust as an integral element of go-to-market effort
Personal health, economic wellbeing, and relatives security are top-of-mind concerns for people across many countries. Foot traffic in stores declined, curbside pick-ups became more significant, but obviously, online shopping is a king nowadays. Good GTM strategy can leverage this opportunity and turn to profit.
People will only return to the spaces when they trust they are safe and virus-free. On top of this, people are more widely adopting contactless activities. Go-to-market strategists and product managers need to design roadmaps that consider a broader range of shopping experiences. Customers may be more open to choosing smart mirrors in the fitting rooms or shopping via virtual reality experiences at home.
Different shopping behaviors forces businesses to re-think go-to-market tactics and strategies
Customers are switching to digital and reduced-contact ways of accessing services and products. Social commerce is becoming more popular. Social distancing and protective measures became the new norm, so shopping is less fun and relaxing. Shopping from our coaching while watching TV or playing games are getting popular. This means just different triggers. We used to go shopping, be there and come back from shopping. Now we might start shopping and never finish it or start shopping in the morning and click the "check out" button before going to bed. This means a massive redesign of connecting with customers and, through smart notification, fulfill the transaction for go-to-market strategy. GTM needs to be more agile, flexible, and more open to changes and reminders.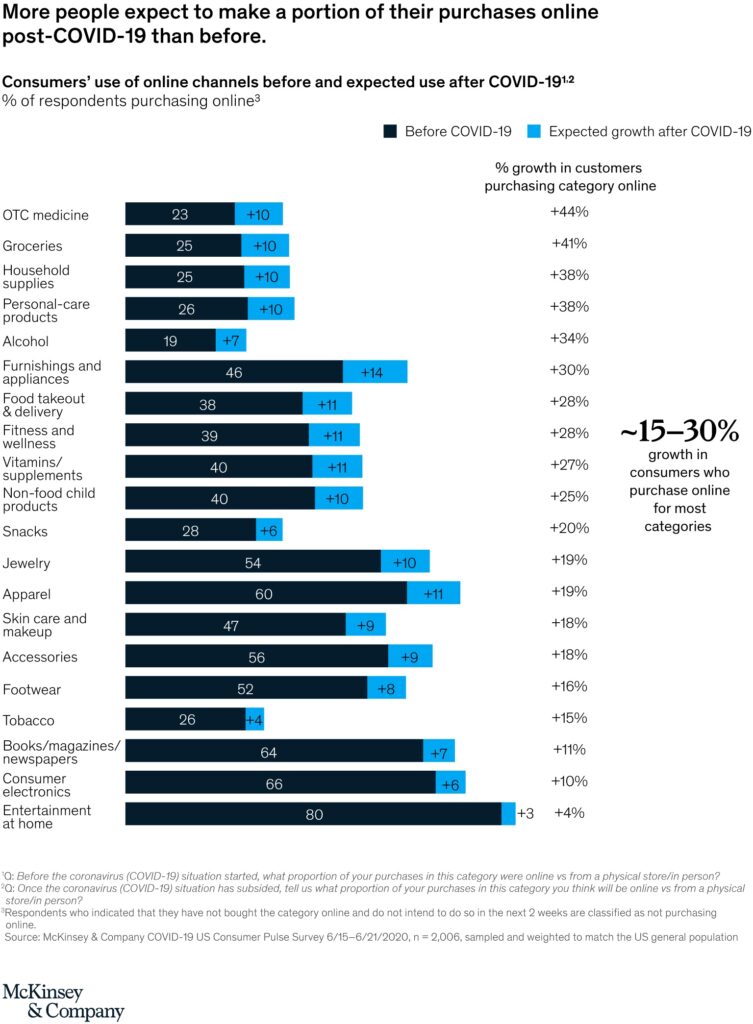 GTM Strategy Examples for Your Inspiration
At Upscope, managers built the early go-to-market strategy on riding the growing live chat wave
Upscope is a co-browsing, no-download, effortless, interactive screen sharing built for onboarding and support – this is the marketing punchline you can find on their website.
What's the value proposition which Upscope integrated into their go-to-market strategy?
Image the iPhone owner who doesn't know how to issue an invoice using the mobile app. If you are the app company and teach people how to issue invoices, you will appreciate Upscope.
Their software is instant, and interactive screen sharing, meaning service department representatives can see the user's screen in one click and use their mouse on the user's screen to demonstrate how to use a specific function. Company's go-to-market approach bets on close relationships with customers. Every business, especially in education, also appreciates when seamless communication with customers is a reality.
A powerful go-to-market strategy relies on appropriately crafted personas. Upscope knew that. The company team identified the following personas in the process of convincing and onboarding customers:
CS, sales, or support manager in larger companies – first sign up.
The first sign-up in startups is often the founder.
Security check – IT Department.
Developers, technology architects will customize the software and test new features before they see a production stage.
Testing is usually conducted by the account management and support team.
Live chats as the passkey to the effective go-to-market strategy.
The company team noticed how popular are chat companies like Intercom, LiveChat, Zendesk, Drift. As a part of the go-to-market strategy, the team created integrations with these tools, got listed on their app stores. But live chats were "only" tools. The company started to develop content that Google listed. People looking for live chat options were attracted by Upscope content.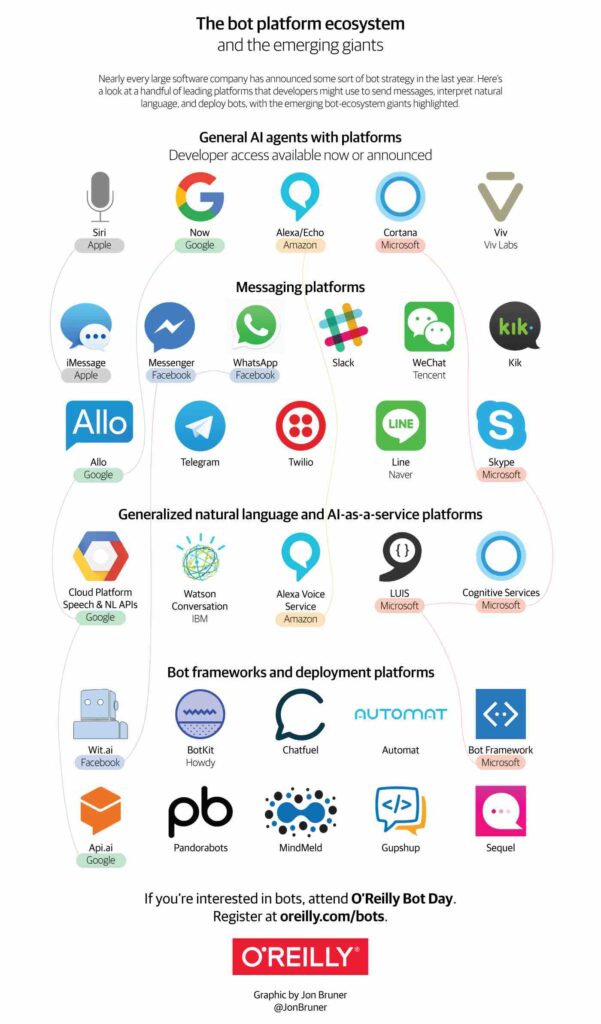 As live chat companies grow, the traffic to Upscope content grows with them. The company started to attract SaaS founders, which began to adopt the screen sharing solution. It turns out this is one of the best ways to acquiring customers. The company works on further integrations, ads, emails, and content.
At Eightsleep, the team appreciates automation a the part GTM
Eight integrate their sleep hardware/software with IFTTT (an app for integrating and automating different applications using 'if-then' logic).
The key in conducting the go-to-market strategy was to inform the customer base via email blast. The team announced IFTTT automation by directing users to a specific landing page. Landing page promoted showcases that highlighted and explained IFTTT value for Eightsleep customers. 
If you want to receive my Artificial Intelligence and Product Strategy newsletter, you can subscribe here.
Afterward, the company promoted videos on social media that showcase different use cases. One of the most popular was the ability to start a coffee machine when the customer wakes up. It's a classic if-then logic, but customers of Eightsleep didn't realize this is possible. Videos were very helpful in explaining the value proposition of the integration.
According to the company statements, both IFTTT and Eightsleep leveraged co-marketing in launching and conducting GTM. IFTTT included Eightsleep integration in their GIFTTT Guide for 2016, which drove an incremental 15,000 visitors to Eight landing pages. Later, IFTTT included the showcases in the February IFTTT newsletter. It brought the company a spike in traffic and doubled their sales in the particular sales cycle.
Brick and mortar restaurants bet on go-to-market strategy with contactless dining in the heart
Eureka! is a 25-unit casual-dining restaurant in California that offers guests a unique dining experience. Guests can enjoy 30 American craft beers on tap, a great selection of small-batch whiskeys, and local wines in a cozy atmosphere. The venue provides the surrounding community with a stylish, casual place to eat, drink, and socialize while enjoying live music and unique events throughout the week. When COVID-19 forced the management to redesign the customer experience, they realized the answer was the technology. In this situation, the GTM strategy was more about launching new channels than providing a new offering.
Firstly, the management established a partnership with the technology provider. It is new for dining rooms to become more tech-savvy and put technology in the restaurant strategy center. Eureka! started to redesign its GTM and conducted several discovery workshops. The team concluded they need to enhance its high service approach by empowering guests to drive the experience from the comfort and safety of their smartphones.
The firm launched a touchless and personalized restaurant visit, which is an entirely new customer journey. The go-to-market strategy focuses on bringing guests an utterly new experience, but the product stays the same. It is still a visit to the unique restaurants with the extraordinary offering.
Guests can now place their names on the waiting list, and instead of waiting in the foyer, the waiter will direct them to the table once it becomes available. Guests can stay in the car, feel safe and comfortable there, and enter the restaurant door when the table is ready.
When crafting a go-to-market strategy, the team concluded that customers don't like touching menus and other materials while sitting at the table. A browsable menu with ingredients and additional important information is available in the mobile app. Technology partner, an essential element of GTM, helped make the menu easy to navigate so older guests can also feel comfortable with the app.
Ring the bell is available in the app too. Guests who are dining can press the button in the app, and the waiter can receive that ping. Reordering drinks, treats, and food is available in the app too. Guests don't have to worry about flipping cards of the paper menu.
Last but not least, payments. It was never more comfortable in Eureka! to pay for the bill. Now everything is available in the app, including splitting up the tab.
As you can see, the center of the restaurant's go-to-market strategy was a contactless experience. The strategy considered smartphones a fantastic tool to make people comfortable and safe while dine and enjoy live events.
Conclusion
Any go-to-market redesign requires thinking through various marketing, sales, and technological considerations to shape the overall vision and final roadmap. The following questions can help you take the first steps:
How empowered is your team, and what is the motivation behind crafting the new GTM? Success requires effective leadership and an engaged team. The reason which drives the change is critical, Eureka! needed to face the pandemic change in the industry, Eight spotted chance in automation. What is your motivation? 
What technology investments should you prioritize? Taking inventory of existing data pools, tools, and systems across the company can often bring AHA moments, revealing hidden low-hanging fruits in the form of critical gaps. Those insights can help leaders prioritize tech spend – Upscope bet on live chats and content indexing. 
How quickly can you align resources against attractive customer opportunities? Re-segmenting customers and conduct additional behavioral analyses can shine a light on shifts in customer buying habits, helping sellers better align their GTM. Eureka!'s team realized that customers feel safe when they have the option to wait in the car instead of being squeezed in the hallway. It put the foundation of the contactless go-to-market strategy. 
What will the seller profile of the future look like? As most businesses shift to digital models with more intelligent processes and digitalized structures, they need new capabilities. The firm needs to re-think its strategic partnerships as part of redesigning the go-to-market strategy. Customers expect a unique experience, and it can only be delivered with new technology capabilities. Sellers can revisit the processes that customers expect and decide which of them should be redesigned with external forces' help.