How the retail will never be the same again?
Amazon's retail strategy extends well beyond Amazon.com into brick-and-mortar cashier-less and pop-up stores that purposely disrupt the retail model. What is Amazon doing? What is the company tactic? Should Carrefour, Wal-Mart, IKEA, H-E-B, or Auchan be afraid? Let's see.
Amazon is not a top player in the physical world. So, I guess, it needs to have a smart plan, otherwise, how to win with the top players. Let's see.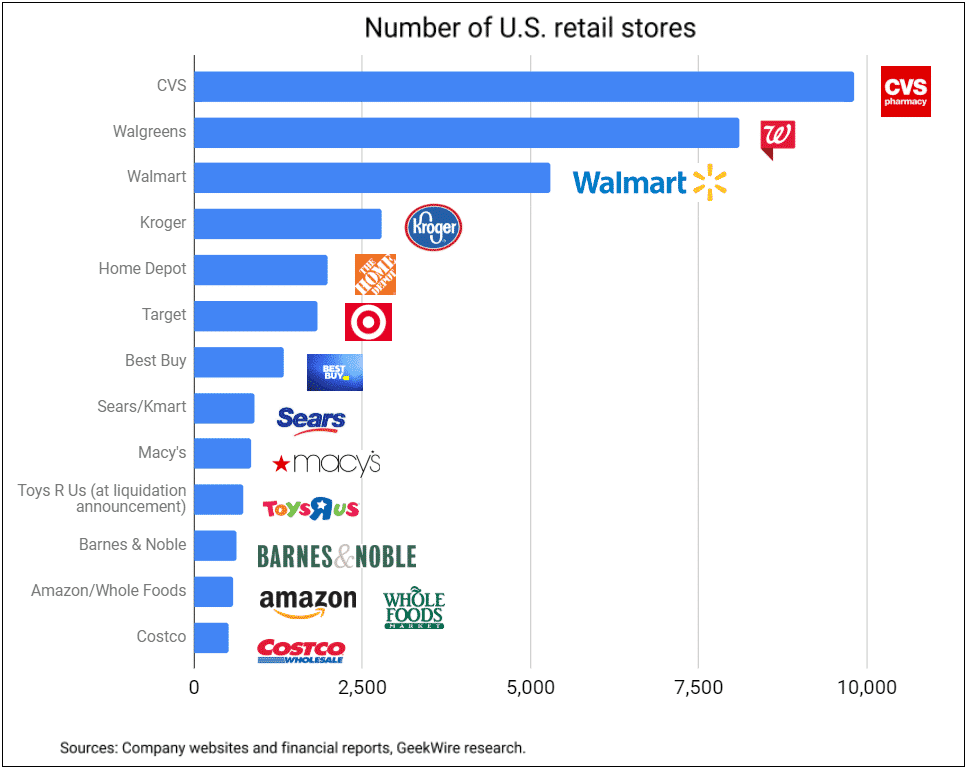 What started as a simple strategy of price cuts and cross-selling of Amazon's smart speakers at Whole Foods now looks a lot more dangerous for Amazon's competitors. Over the past years, Amazon pulled more rabbits from the hat in defining an omnichannel strategy with a wide range of physical touchpoints. The "physical store" unit at Amazon now includes:
476 Whole Foods Markets,
12 Amazon Go convenience stores,
18 Amazon Books stores,
three Amazon 4-Star outlets (here is one of them I have visited, it's in Dallas Metroplex Area)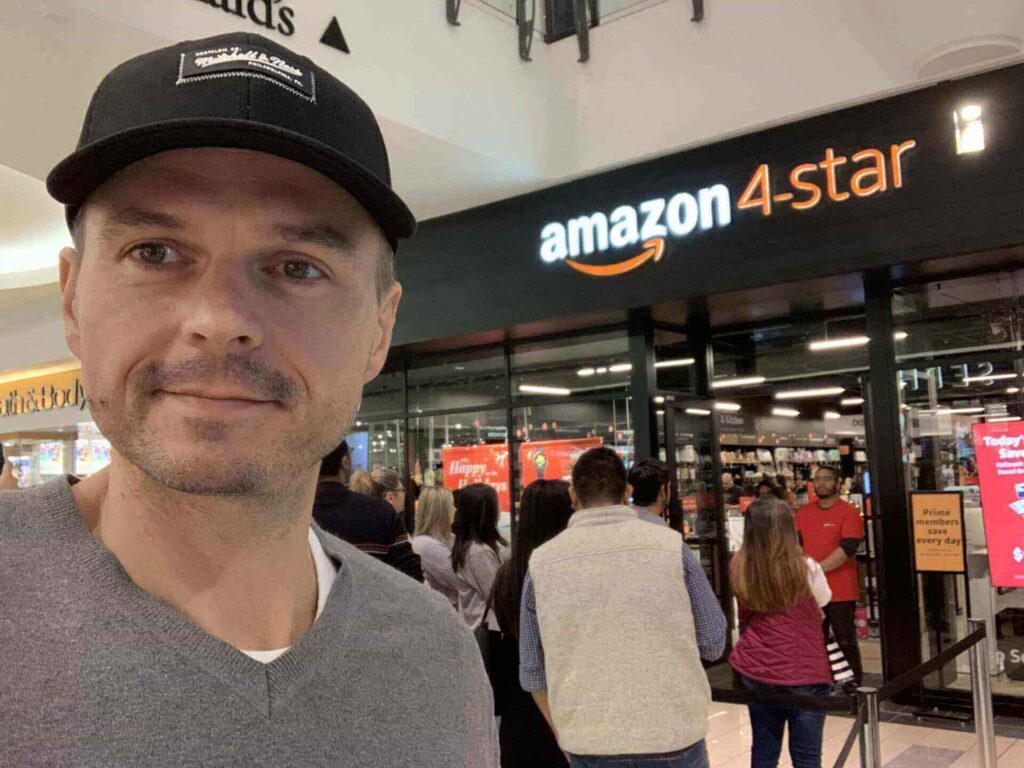 In more than 60 cities in the USA, the company offers two-hour grocery delivery through Prime Now. But that's just the beginning.
To approach businesses like Amazon's founder starts with the assumption that customer satisfaction equates to the lowest price and lots of convenience.
The Wall Street Journal reported recently that Amazon aims to open a chain of grocery stores beginning in Los Angeles, Chicago, and Philadelphia. With the Whole Foods acquisition a few years ago, Amazon flagged its intention to organize and build physical stores under an omnichannel grocery retail strategy. Currently, sales come mainly from Whole Foods.
Never miss a post. Subscribe to my The Innovation Letter here.
How does Amazon change the landscape?
It's a lot of small and significant changes, improvements, and disruptions. Unlike many retail companies, which have been building stores for years, Amazon is new to the physical retail world, so the company needs to find a smart way to move in. Let's have a look at what Bezos plays with and how his executives are fighting for dominating the retail landscape.
Convinience means effortless and cashier-less.
Amazon wants you to come, take, and go. Nobody yet offers that kind of experience on a large scale. When you shop Amazon Go, you will never wait in line. Do you remember your line in IKEA or Wal-Mart? Here is not the case. The stores from Amazon works with the Amazon Go app. You enter the store, you take a product and leave. Stores are small, roughly speaking its 1800 squares retail space.
At Whole Foods Market, Amazon offers 10% off on existing sales for Prime members, exclusive deals for Amazon Prime members, free delivery to your door if you use the Amazon app while shopping, all of these benefits are yours. What does it change? Amazon is embracing what is called micro – visits, which are shorter than five minutes. People show up, check offers, pick up items, scan the app, and they are free to go. What does also helps in bringing convenience to the table? Amazon Lockers. People stop by to pick up their e-commerce orders and conduct the micro-visit. Amazon gets traffic and data, as well as revenue.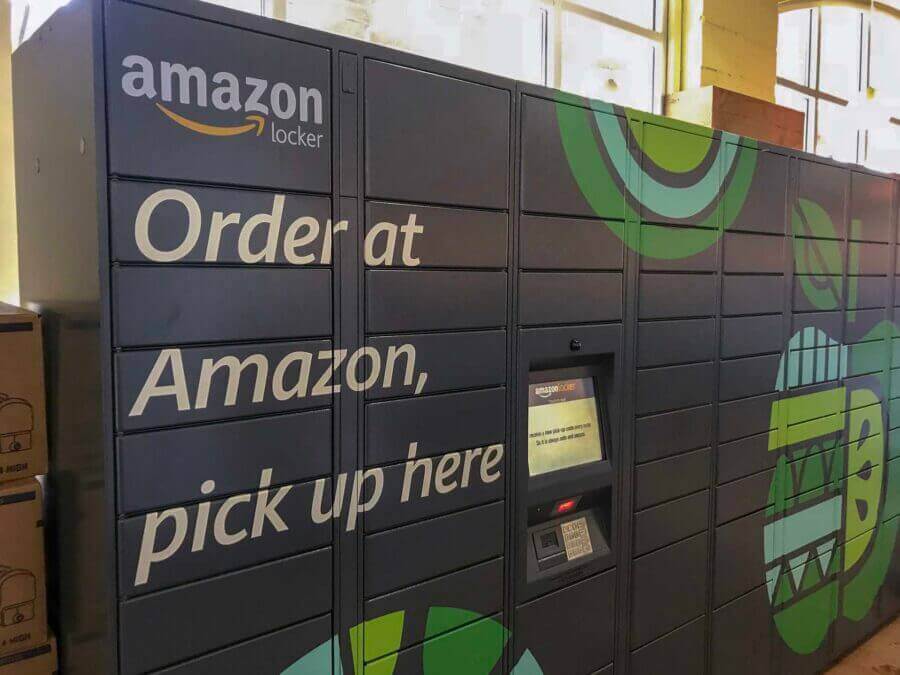 Paying with the app is always seamless. When you visit Amazon Book Store, you can scan a QR code at the register, and then the store associated will offer an optional paper receipt. The purchase record is stored in a user's Amazon order history – as simple as that.
We want data, and you want a product. Let's make a deal.
Amazon stores, some of them, like Go stores, are packed with high-end technologies. Amazon uses the same types of technologies found in self-driving cars, such as computer vision, sensor fusion, and deep learning. They want data, and they get it. The technologies can detect when products are taken or returned to the shelves and keeps track of them in the virtual cart.
Technology would take photos when people enter the store, when they removed items from a shelf, and when they left with things in their hands. Data. Data. Data. But wait, there is even more coming. When you visit Whole Foods market, and you finish your shopping, you can pull up the Amazon app, scan the code to see if you have offers in your basket. What does happen next? Amazon knows what you have purchased in their brick and mortar store.
Amazon Book Stores displays books face out without a price. What space waste and confusing label!. In fact, this is data. Books are face out with placards displaying reviews and ratings. No price tag! Why? Amazon wants you to pull up the app and scan the book to buy it there. Can you imagine the data flow? Not only for merchandise analysis but also for training the algorithms and machine learning infrastructure.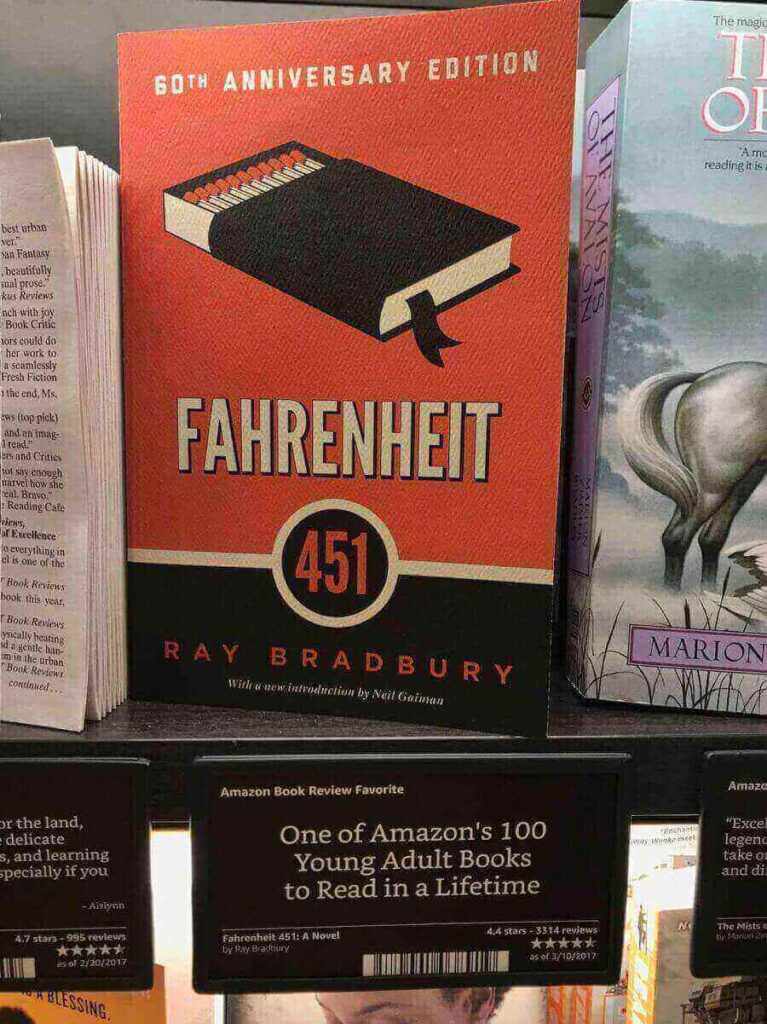 People buy it because other people buy it. Let's roll the review in front of your eyes shopper!
Social data in the physical store is what only Amazon can bring into our lives. Shelf tags show "Star Ratings," the number of reviews, information that has been collected and explored from analytics data that Amazon has been mining for years. Amazon 4-star stores only carry items that are rated 4 stars or above on Amazon.com. Furthermore, Amazon also displays products that have been chosen to be a top seller or are most wished and trending at Amazon.com. At its core, the Amazon strategy in brick and mortar stores is created by the customer and for a customer. The assortment is often the representation of products with proven loyalty and love generated from online reviews.
If you love this post, I think you will enjoy this one too, have a look: "Artificial Intelligence in retail innovation, by Amazon"
When you visit Amazon 4 stars stores, you go there not because you have a shopping list, you go there because you want to see what has the best rating. You might find a camera, or baby bottle, or USB cable, which you don't need, but it has the best rating. Also, you might see computer game for kids, which you never thought about it, but you discover it because Amazon puts it on the shelf. Digital price tags show the price for regular users and Prime members. It's like being online but offline.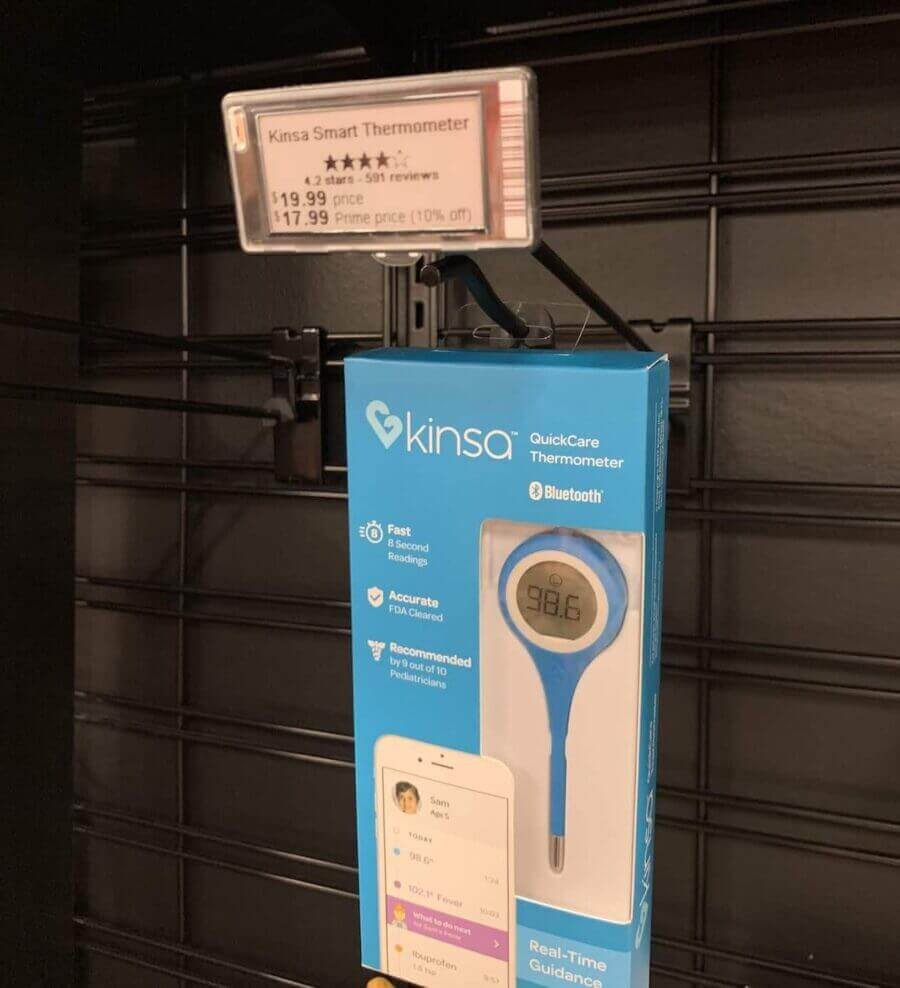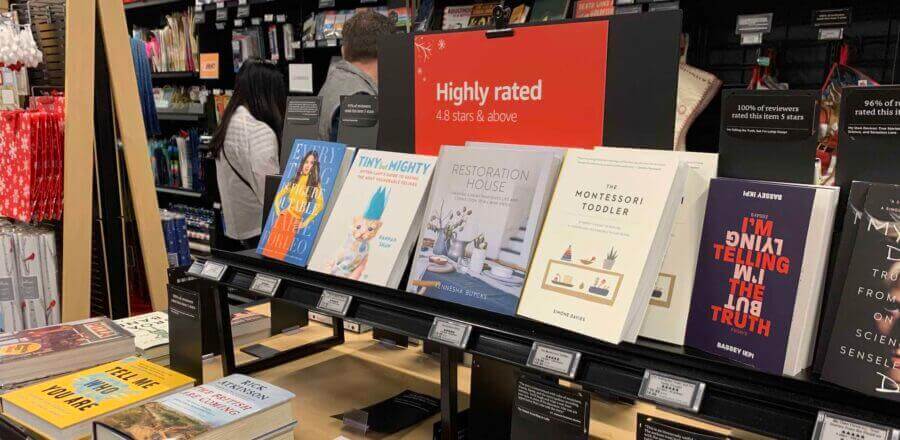 Wal-Mart sends people to check your basket. We want to have it automated.
In 2017n alone, $42 billion of dollars are lost because people steal from shops. Wal-Mart puts people at the gate, and they randomly pick shoppers and check baskets. Cosco, Makro, Sam's Club are doing the same. Amazon picked up a different approach. When a client exits the Amazon Go store, the system triggers cameras, sensors, and RFID readers to identify shoppers and items. This is Amazon's shield. Amazon's system is so good that stealing isn't an option. How would somebody go about stealing from Amazon stores? You'd still have to check in with your Prime account or Amazon Shopping app, and you'd still need to purchase items to make it not look suspicious that you were walking around the store, then leaving without a pack. With cameras watching customers every step and sensors detecting even subtle changes in inventory.
[elementor-template id="3798″]
On the other hand, in the digital era, the Costco approach might sound strange. In its annual report, the company reported that it mitigates theft through store layout, limited entrances, and exits. All of those are nothing in common with the digital world.
What retailers can learn from Amazon, could be articulated into 3 points:
Know the customers and understand what they do online and offline.

Maximize data – take advantage of every touchpoint to create more convenience, more effortless, more smoothness journey

Get obsessive with ratings and recommendations and listen to them.
The rest will follow.
Amazon will never stop experimenting, and Jeff Bezos doesn't do "unscalable."
The company retail strategy will push traditional brick-and-mortar retailers to innovate and compete with each other via innovations other than basic discount techniques. Will the Amazon climb the ladder and get more and more market share. Well, I don't know, but I wouldn't surprise if the firm creates utterly new ground in the retail industry, and start cultivating that green field.
WOULD YOU LIKE AREK TO WORK WITH YOUR ORGANIZATION?
If you are interested in working with Arek Skuza for a business project, workshop, speech or presentation, please fill out the form here.