Artificial intelligence is infiltrating every industry, allowing vehicles to navigate without operators, assisting physicians with medical examinations, and imitating the way humans speak.
As Yann LeCun, Professor, New York University, said, "Our intelligence is what makes us human, and AI is an extension of that quality." What a great comment regarding the growth of AI companies.
Cumulatively, the startups are prosperous with cash, given that AI startups raised a record $7.4 billion in just the Q2 of 2019, according to CBInsights.
The AI business is expected to grow at an annual growth rate (CAGR) of 52% from 2017 to 2025. Machine robotization produces quality products quicker and more efficiently while producing vital information to help managers make more comprehensive business decisions and deliver more growth opportunities to AI companies.
However, there are still some complications: Numerous AI companies are resistant to share sensitive production and process data. There is also the challenge of blending vast amounts of data from both the shop floor and the back office to create real-time analysis.
AI companies are pushing things forward, and whether we like it or not, machine learning will play a vital role in our future. The biggest and most reputable companies in the world already know this, and they are investing massively in AI.
Below is my list of the top 7 AI companies with the power, strategy, and resources to shape our AI-driven future.
NVIDIA – AI company with top-notch chips
Machine learning's preparation phase demands a lot of computing capacity. Graphics CPUs, used primarily for rendering video games, conduct the task very well. Graphics chip company NVIDIA is a leader in this space and has taken advantage of the AI growth, with its graphics cards becoming the norm in data centers on all continents.
NVIDIA's data center segment stands for a steadily growing share of the company's total revenue. This part of the business isn't all AI-related, as NVIDIA's graphics hardware is hired to enable a wide variety of data center applications. But artificial intelligence has been one of the most significant factors behind the company's expansion.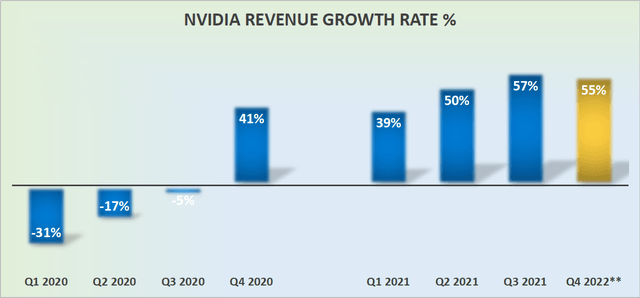 Autonomous cars are another domain. NVIDIA designs and builds platforms, including hardware and software, that can enable driver-assistance innovations as well as full self-driving capabilities.
The company's product named the DRIVE AGX Pegasus system includes two NVIDIA Xavier CPUs, two graphics processing units, and 320 trillion operations per second.
A self-driving car needs to process huge volumes of data from multiple sensors and cameras, identify objects like walkers, animals, and other vehicles, and make numerous decisions. They require an enormous amount of computing power, and that's what NVIDIA's platform offers.
IBM – AI company which attracts the biggest companies in the world
International Business Machines was founded in 1911. Today, IBM is a provider of hardware, software, and consulting services to enterprise customers. It became an AI company, quickly adapting to the market changes.
Its computer systems, infrastructure as a service, and business services are still competitive in specific industries, and the company regularly signs multi-year IT contracts worth hundreds of millions of dollars each.
IBM's artificial intelligence strategy is to apply the machine learning and deep learning models to augment human intelligence, increase business processes efficiency, or lower operations costs. IBM helps other companies to become AI companies.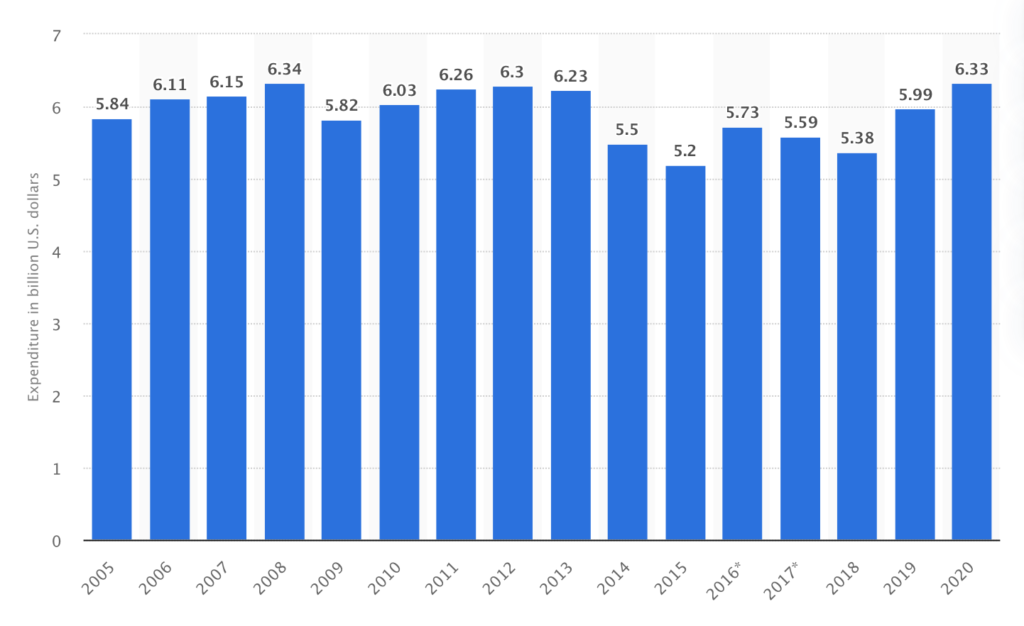 In the healthcare industry, IBM's artificial intelligence platforms are used to create highly customized care plans, stimulate the process of bringing new medications to market, and improve the quality of care.
To secure a leadership position in the financial services industry, IBM first acquired Promontory Financial Group. Then the company offered an AI-powered platform to help clients with regulatory compliance's daunting task.
IBM owns a multidimensional artificial intelligence offering. For example, the company is working with marine research group ProMare on an "AI Captain" capable of allowing a ship to self-navigate across the Atlantic Ocean.
IBM has pushed its AI applications to incorporate a new feature called 'autolearning' to emulate human agents' abilities to respond to user inquiries better over time.
IBM announced that autolearning allows digital assistants to improve the user experience over time with minimal human effort. It does this by learning from past user interactions when the 'confidence score' was not high enough for the user's intent to be precise. The technology is designed to offer suggestions for improving the recognition of the users' intent to provide more accurate answers more quickly.
Micron – AI company that power automotive and smartphones industry
The company builds memory chips, including dynamic random-access memory (DRAM) and flash memory. Most of what Micron makes are commodity goods, meaning that supply and demand determine pricing.
This leads to sometimes unmerciful cycles in the semiconductor business where an oversupply of chips drives down prices. In 2021, that cycle appears to accelerate due to business acceleration in mobile, 5G, cloud computing, and graphics, supported by a bounce-back in the automotive industry.
In the long run, demand for memory chips will only improve, especially in the artificial intelligence-dependent industry like self-driving, smartphones, and intelligent devices like Alexa or Google Home.
All the sensors and cameras produce tones of data — Micron claims it is around 1 GB/second. AI company needs Micron's products for processing this amount of data.
In 2018, the company forecasted that a 100% autonomous vehicle would require 74 GB of DRAM and 1 TB of flash memory and that there would be around 30 million such vehicles by 2025. For comparison, a PC today may need 16 GB of RAM and 1 TB of flash.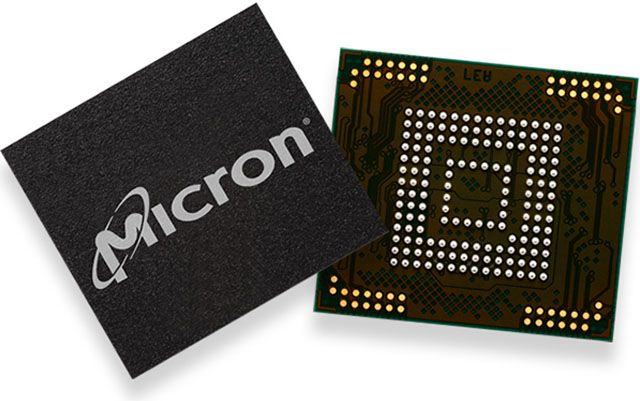 Besides self-driving cars, cloud infrastructure requires plenty of memory as well. So do smartphones like the new iPhones 12, which do all sorts of artificial intelligence-powered magic with the camera to deliver enhanced pictures.
While investing in Micron, expect ups and downs due to the nature of the industry. Even though AI will drive high demand for memory chips, in the long run, supply and order reign supreme in the short run.
Amazon – AI company with retailer's heart
Perhaps no company uses artificial intelligence in a broader range of ways than Jeff Bezos's empire. Amazon was in the family of AI companies a long time ago. Let's look at what it means for Amazon to be an AI company.
The founder of Amazon has long been an evangelist for artificial intelligence. For Amazon, which started as an online retailer, data and advanced technologies have always been at its core.
Today, Amazon uses AI for everything from its voice-activated technology, Alexa, through its Amazon Go humanness grocery stores to Amazon Web Services that offers top-notch machine learning models for other companies.
Amazon's robust e-commerce business is also anchored on AI. Machine learning and deep learning models run the company recommendation engines for e-commerce, photo storage, video & music streaming, and determine product rankings.
Read more about Amazon and artificial intelligence strategy here.
Amazon's logistics chain leverages advanced AI models, which help with scheduling, dispatching, rerouting, and returns and improve delivery accuracy and overall performance. Jeff Bezos's company is also a pioneer in commercialization product delivery via drones. Drones, powered by AI, will soon be another way of dropping goods in people's backyards.
AI is a crucial component of Amazon's competitive advantage. Throughout its history, the firm has been at the vanguard of new, innovative technologies like e-shopping, e-books, audiobooks, cloud computing, video & music streaming, as well as voice-activated technologies.
Splunk – AI company helping IT operations
Splunk specializes in machine learning; specifically, the company provides artificial intelligence for IT operations, enabling businesses to reduce costs by automating routine IT functions. Splunk helps other AI companies with optimizing data-driven processes.
"Splunk is the world's first Data-to-Everything Platform designed to remove the barriers between data and action so that everyone thrives in the Data Age. We're empowering IT, DevOps, and security teams to transform their organizations with data from any source and any timescale" – Source: Splunk.com.
Splunk's sales grew by double-digits every year for a decade before falling -5.8% in the 2021 fiscal year, thanks to COVID;
Revenues are expected to bounce back soon, with above 20% growth expected.
Splunk guarantees an agile, flexible, and scalable approach to data monitoring. By taking advantage of Splunk's features, firms can adequately understand cyber attackers' behavior, immediately identify any anomalies that can allow intervening promptly, avoid damage to reputation, or lose business due to production systems' failure.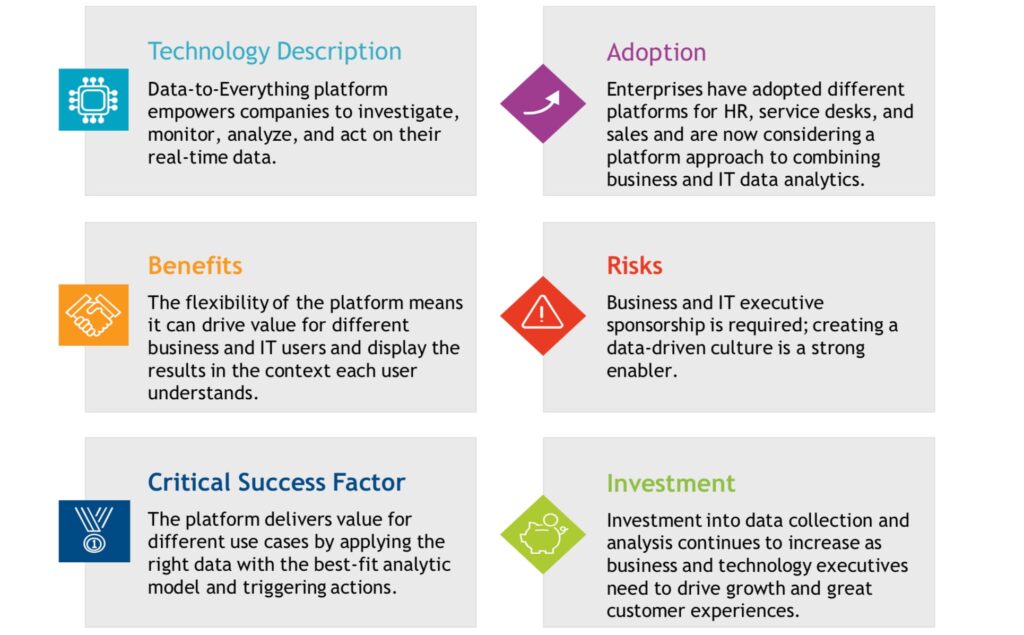 Splunk also allows companies to recognize consumer habits and customize marketing strategies or review mobile applications' interfaces to respond better to end users' actual use. The sectors in which Splunk offers its benefits are transversal: from healthcare to manufacturing, from application development to Cybersecurity management.
IT Operations, which leverage Splunk, can utilize the power of all the data stack created in the business – from the daily operations of employees to the massive amounts of data generated by IoT devices.
Integrated machine learning solutions help identify the root of a problem promptly, solve the difficulty, and enable predictive maintenance by anticipating a potential failure. End consumers experience a smooth and satisfying experience, and the IT department can leverage a more predictive approach and react before the failures happen.
Tencent Holdings – AI company with text to speech specialization
Chinese stocks haven't been popular in recent years, pulled down by the trade war (President Trump thing) and then when the COVID-19 explosion began in China.
But Tencent Holdings stock is still one of the best performings. China's most significant social media company—creators of the WeChat app—Tencent recently opened the AI lab in Seattle, with the intent of developing its voice2text and virtual assistant services. Company stock grew more than 78% in the last year.
Tencent's most popular product is WeChat, which launched as a messaging platform but evolved as a one-stop platform that enables users to read the news, buy products and services, order food, pay for physical goods in stores. WeChat serves more than a billion users. The app payments account for almost 40% of the country's mobile payments market, according to iResearch.
Tencent's fintech arm generated about $13 billion in 2019, accounting for more than 20% of the total and making it the most significant earnings driver after online entertainment.
Twilio – AI company that makes phone calls and text smart
"While it hasn't seemed like it recently, Twilio remains a rare bird, with a very bullish longer-term forecast (one analyst just initiated coverage on Tuesday, estimating that revenue can grow in the mid-30% range annually through 2023). Plus, to its credit, the company is using much of the money it's been raised to good ends," – Mike Cintolo, investing expert, said.
Twilio is an American cloud-based communications platform as a service (CPaaS) company HQed in San Francisco. Twilio allows software engineers to programmatically make and receive phone calls, send and receive text messages, and perform a broad spectrum of communication functions via its web service APIs.
"The advantage that's unique to Twilio's API platform model is that we build these tools in response to seeing hot spots of demand and real need from our customers," said Nico Acosta, who is the Director of Product & Engineering for Twilio's Autopilot & Machine Learning Platform.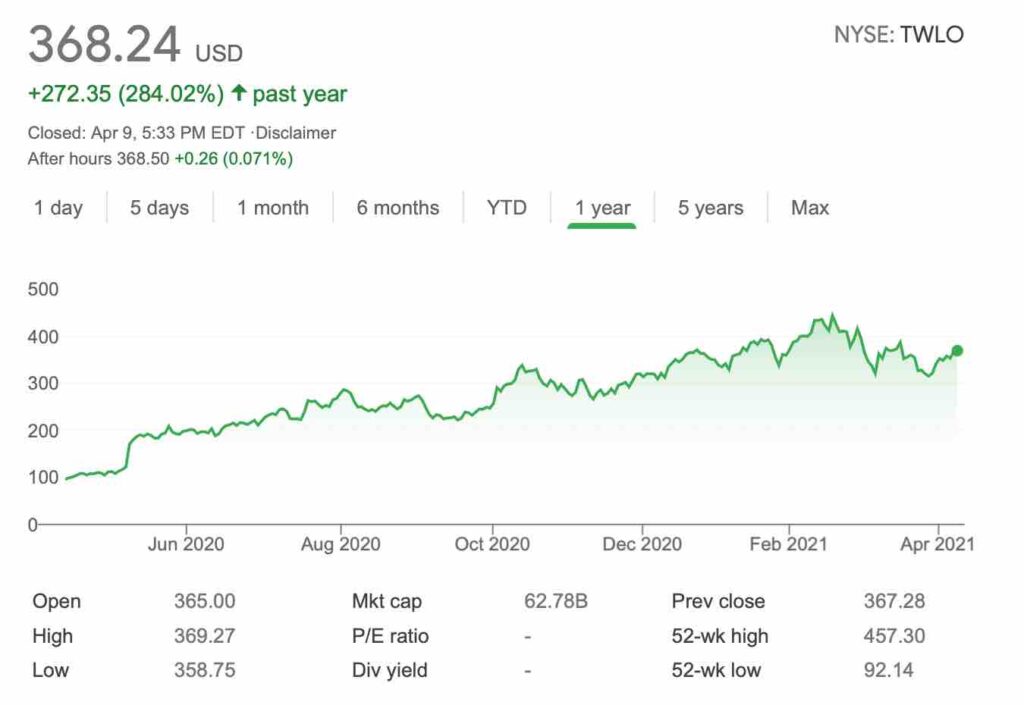 Here is list of exciting implementations of Twillio AI-powered technology:
Insurance: Generate quotes automatically, file claims quickly, and answer FAQs automatically. Natural Language Processing, an element of AI, helps to conduct processes.
Hospitality: Offer virtual concierge services (with speech recognition), and manage reservations programmatically using machine learning.
Real Estate: Find, evaluate and generate leads, schedule meetings automatically, and answer questions about listings.
Retail & Ecommerce: Enable customers to search products more effectively, take advantage of promotional deals and check shipment status.
In the past year, Twilio stock is up a whopping 362%.
AI companies will be a driving force – summary
The rising adoption of machine learning, Deep Learning, and data analytics is changing the global business.
Integrating such technologies with big data makes complex data usable and more accessible. Moreover, the prediction is possible as artificial intelligence algorithms become smarter by swallowing even more data.
The AI solution provides real-time insights to companies, enabling them to improve network security, stimulate digital businesses, and allow a better consumer experience.
The rising adoption of such technologies is anticipated to drive the growth of AI companies.