Last month, I was given the opportunity to attend the Ai4 Conference from August 16th to 18th. The event took place in Las Vegas and was organized by the Fora Group–a company that specializes in organizing technology and business events and boasts a partnership with Microsoft, IBM, and AWS. Participating in this event was an honor because the organizers directly invited me due to my expertise in the field of AI.
What is Ai4?
Ai4 combines business leaders and data experts to promote the adoption of artificial intelligence in various industries, including finance, healthcare, retail, cybersecurity, and many others. The conference is held annually and has gained interest and reputation over the past couple of years.
First off, I have to praise the organization of the entire event. Despite the project's grand scale (about 200 speakers and presentations and several thousand participants), everything ran smoothly and proceeded as planned. Thanks to an application called SwapCard, I could freely register for presentations and arrange meetings with participants and speakers. Furthermore, I could view the conference schedule directly from the application and transfer it to my Google, Yahoo, or Apple calendar with one click. Overall, the conference was well planned and executed despite its massive scale. 
Lectures and Networking
One of the most compelling presentations I attended was a talk by Willy Pell, the VP of Autonomy and New Ventures at Blue River, which John Deere acquired. His presentation, "AI and autonomy for Smart, Connected Farming," was incredibly fascinating and opened my eyes to the many issues facing the agriculture industry. According to John Deere, there will be no available arable land in a few decades, and we will need to maximize the productivity of the land we have. Currently, only 1% of Americans work in agriculture, which means autonomous farm equipment, such as AI-powered tractors and harvesters, will be needed. Pell also made an interesting observation regarding crop care, stating, "If there were two people in this room with the flu today, would we spray the whole room with anti-flu spray? No! In agriculture, however, that's exactly what happens. Entire crops are sprayed, even if only a small portion of them require it." John Deere makes it clear that the future of agriculture should lie in an individualized and specific approach to managing each crop.
Another presentation I was given the opportunity to attend was a meeting with Amit Bagga, the SVP of Entertainment and AI Technology at Comcast. His talk, "How Comcast Improves Customer Experience with AI/ML," did an excellent job describing how to build customer experiences based on artificial intelligence. Among other items, Amit presented five areas where artificial intelligence is transforming customer adoption. These areas include Voice, Content Discovery, Media Analytics, AI for Connected Living, and AI for Customer Experience.
Furthermore, I would like to highlight the presentation by David Brewer, the Innovation Officer of the United States Air Force. In his presentation, "Creating AI and Data-Driven Government Services," Brewer stated that "the Defense Department must ensure individual military services understand how to train and grow algorithms the same way we train our military forces. AI/ML must be developed to accept imperfect outputs and results, especially in the early phases of developing algorithms." Brewer also discussed how the U.S. Army is looking for artificial intelligence solutions. Lately, the U.S. Air Force has been interested in collaborating with a Polish company and their product, Rescue Glass. Rescue Glass is a tool designed to guide the user through a real-time rescue operation by providing instant instructions from a remote location with a localized paramedic.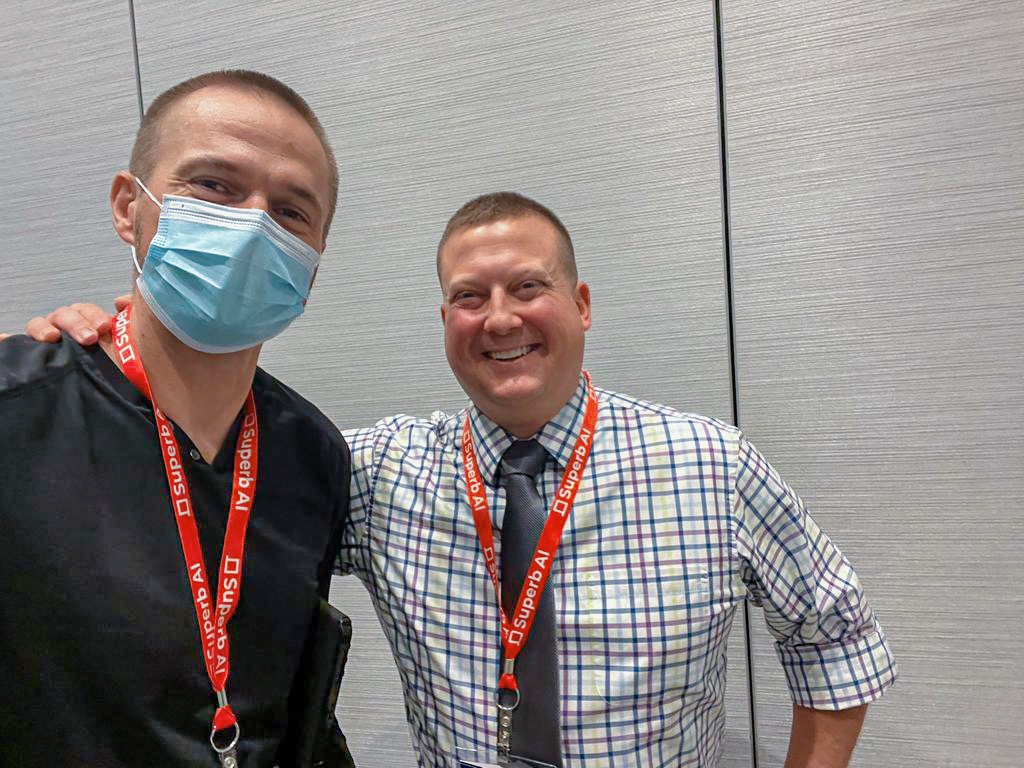 I also had the pleasure of meeting Reid Blackman, the author of the book "Ethical Machines: Your Concise Guide to Totally Unbiased, Transparent, and Respectful AI." Blackman talked about how organizations can operationalize AI ethics.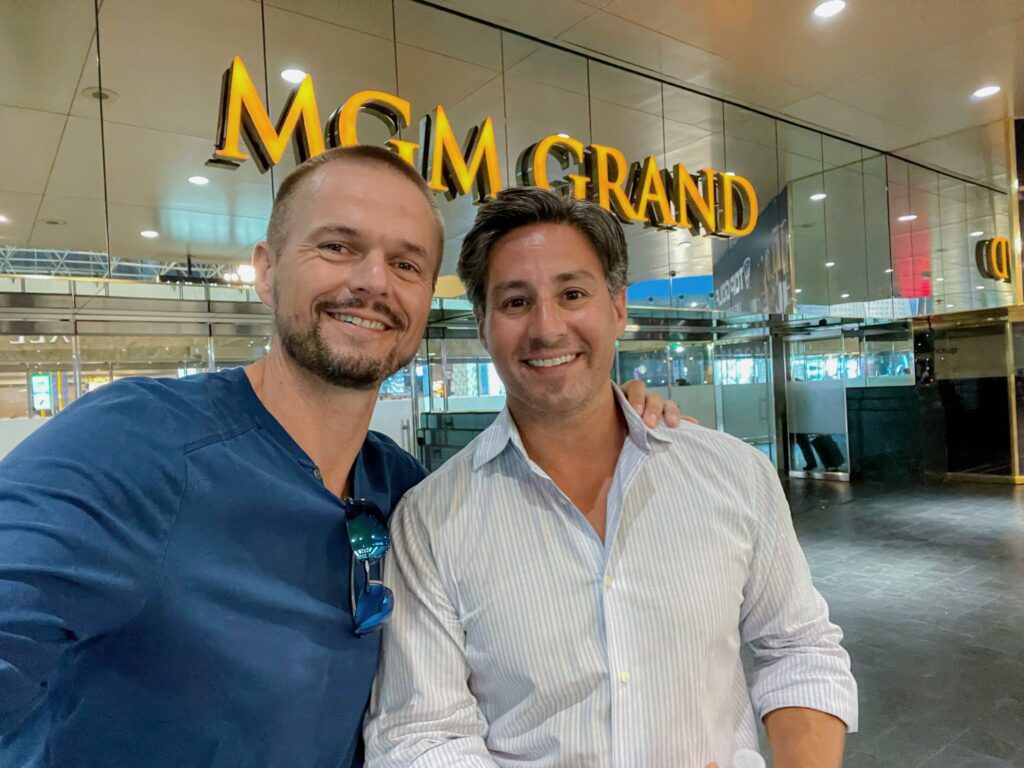 There are several additional lectures worth mentioning. Superb AI (represented by Hyun Kim), DynamoFL (represented by Vaikkunth Mugunthan), and aiXplain (represented by Hassan Sawaf) were all impressive presentations. All in all, it was incredibly uplifting and inspiring to have meaningful, industry-related conversations with such amazing people. While I enjoyed discussing AI with inspiring leaders, the personal connections I made along the way added tremendous value.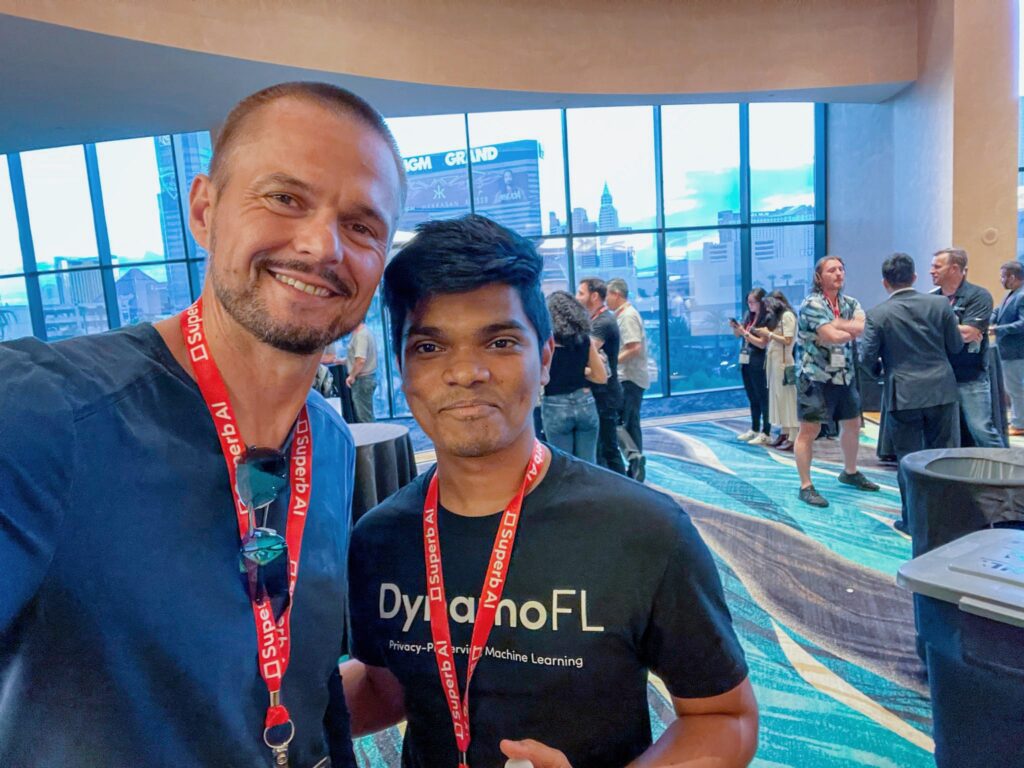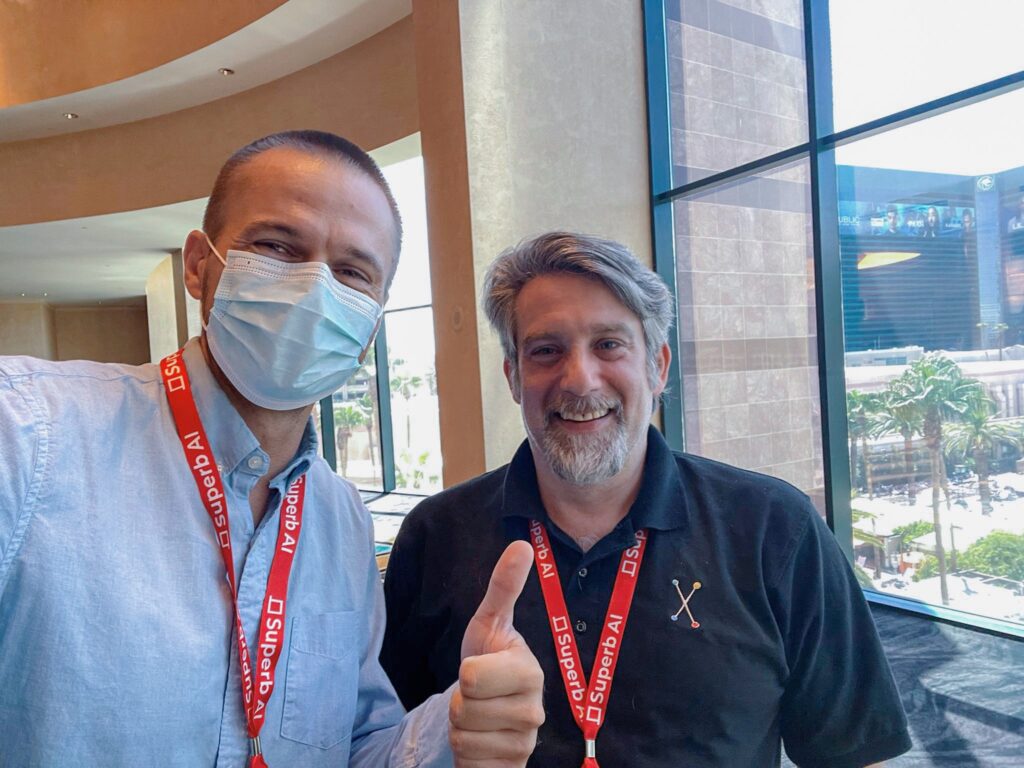 The only criticism I have is the information given during the presentations of the consulting companies. The information provided by the companies was very general, and there were few specific details. Nonetheless, I am impressed with the variety of talent this conference was able to bring together.
Conclusion
Ai4 is an event that anyone interested in artificial intelligence, even in the slightest, should follow. The plethora of information presented and the opportunity to meet incredible people who directly impact the world of AI is genuinely inspiring and invaluable. I have developed unforgettable memories from this year's conference, and I hope I will have the opportunity to participate in many more Ai4 Conferences to come.
References